Estimated read time: 5-6 minutes
This archived news story is available only for your personal, non-commercial use. Information in the story may be outdated or superseded by additional information. Reading or replaying the story in its archived form does not constitute a republication of the story.
SALT LAKE CITY — When Judd Apatow dropped "Knocked Up" on the world, no one was expecting the raunchy comedy starring "Grey's Anatomy" star Katherine Heigl and Seth Rogen of "Freaks and Geeks" to find the commercial and critical acclaim that it did. But somewhere, wrapped in the story of a socially mismatched couple and their somewhat-traditional pregnancy, audiences connected with the television duo, driving the film to become one of the most successful of 2007.
Now five years later, Apatow revisits several of "Knocked Up's" side characters in the quasi-sequel, "This is 40."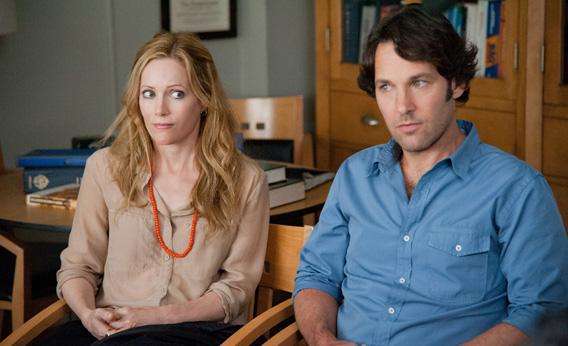 Leaving Rogen and Heigl out of the picture completely, "40" follows Pete (Paul Rudd) and Debbie (Leslie Mann) years after the events of "Knocked Up." Now approaching 40, both Pete and Debbie deal with personal mid-life crises while their unsympathetic children barrel into every moment of healing at exactly the wrong time.
Oftentimes funnier than the original, "This is 40" enjoys three reasons it does a better job of selling its story than "Knocked Up," and one big reason it doesn't measure up.
The Cast
Doug & the Movies

" 'This is 40' sounds like kind of an interesting plot, but it's an assault of bathroom humor, sexuality, uncomfortable moments with verbally out of control adults interacting with kids and that fact that Apatow has the offensive language in the stratosphere undermines everything.
I was sorely disappointed by, "This is 40." Rated R, this movie only gets 2 generous stars." -- Doug Wright
Rogen and Heigl were interesting choices as "Knocked Up's" lead couple, but neither felt especially sympathetic. During key scenes, such as the obligatory break-up, instead of feeling anxious for things to work out, audience members were more likely to think, "Yeah, that's probably for the best."
In "40," however, Rudd and Mann immediately sell the urgency of their situation as reluctantly-in-love marrieds. True, some of that is directly related to writing and subject matter, and both are getting a second chance at their respective characters, but it's also obvious that each of the leads has invested in asking the audience to take their side. Walking out of the theater, you're likely to feel more like a therapist after an exhausting counseling session than you will casual moviegoer.
And as for supporting cast, many of your favorites have returned, including Jason (Jason Segel) as a still sleazy but more focused physical trainer. And Jodi (Charlyne Yi), who, while no longer a groupie, hasn't invested any of her age in growing up. But it's the new additions such as Pete's mooch of a father, played by Albert Brooks, and Debbie's uninvolved dad, played by John Lithgow, that help balance out the film and bolster the cast.
The Anchor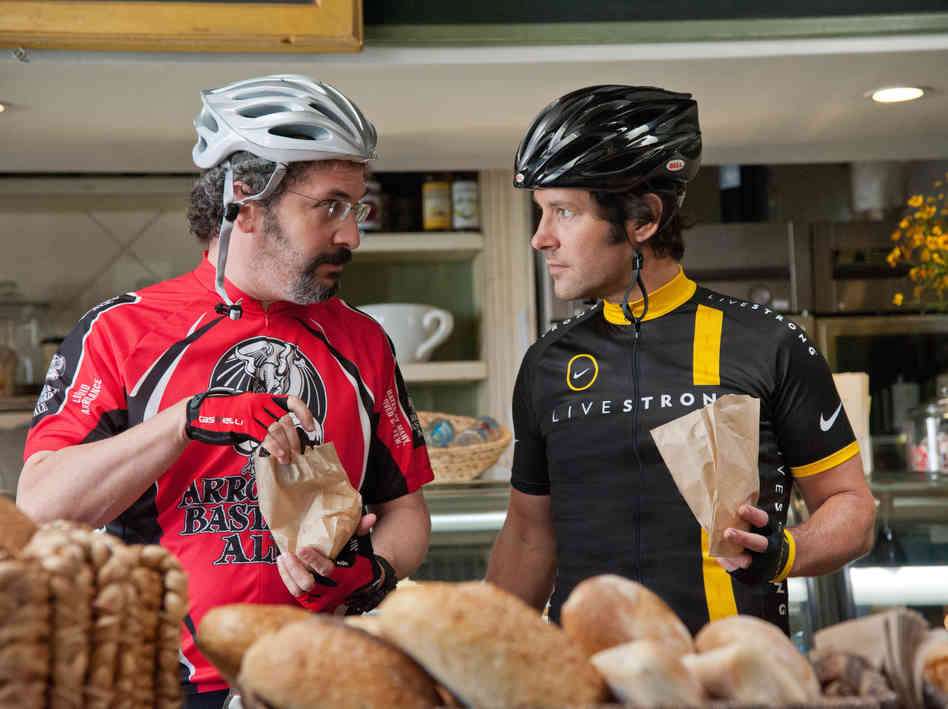 "Knocked Up" may have been grounded by a comical he-said-she-said pregnancy experience, but the overall story wasn't looking for a specific audience. Both of the film's protagonists were living fairly unorthodox lifestyles, and in the end, viewers weren't asked to bring any life experience to enhance their viewing enjoyment.
"This is 40," on the other hand, lands directly in the lap of middle-aged couples. It's a film for them and about them, making it less accessible for the average ticket buyer, but also more memorable for the intended one. In fact, it's a setting so close to the director's heart that each of the casted family members are Judd Apatow's real-life family, substituting only Rudd for himself.
This lends an authentic weight to each of the couple's encounters, leaving one to wonder if the film's more personal moments aren't, in fact, autobiographical.
The message
As strange as it might seem, "This is 40" is a very pro-family movie. The much-deserved title of "raunchy comedy" will act as an appropriate hurdle for conservative audiences, but in a way, its unapologetic honesty is what highlights its values. These are some abrasive, occasionally vulgar characters, trying just as hard to raise good kids as the Cosbys did in the '80s.
While its self-importance does sometimes get in the way of the story, its content will probably stay with viewers a lot longer than the entertaining but less preachy "Knocked Up."
Reason it Misses:
Plot
"This is 40" will possibly lose the opinion battle to "Knocked Up" because of one very important movie element: plot. "This is 40" doesn't really have one.
Where "Knocked Up" follows an unmotivated website developer and his successful, career-driven girlfriend as they count down the days to the life of their baby, "40" lays out a series of vignettes that don't necessarily tie back to any one conflict. As an audience member, you're not really sure what you're counting down to, and while you do care about Pete and Debbie's family, you can't really point to a single spot on a timeline where you'd like our characters to end up.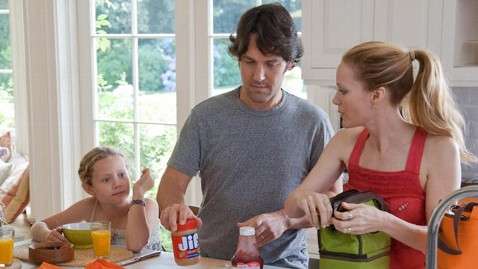 This isn't a total derailment to "40" but it does make it more of an investment, especially for anyone that doesn't fall into the specific demographic Apatow was aiming for.
Ultimately, "This is 40" has a lot working for it, but because of its mature humor and very specific subject matter, it isn't going to find the same outpouring of love "Knocked Up" received. However, this seems like such a personal project for Apatow, I'm not sure that was ever his intention. If the middle-aged marrieds get it, I think he'll sleep just fine.
Travis has been writing tech and film reviews for Deseret News and KSL.com since 2010, and continues to contribute coverage for the Sundance Film Festival and other live events here in Utah. You can contact Travis at TSPoppleton@gmail.com.
×
Related links
Most recent Features stories