Estimated read time: 1-2 minutes
This archived news story is available only for your personal, non-commercial use. Information in the story may be outdated or superseded by additional information. Reading or replaying the story in its archived form does not constitute a republication of the story.
SALT LAKE CITY — Larry Ray Stairs has a number of warrants out for his arrest. The most recent accusations against him will make you think twice about leaving a package on your front porch.
"Pistol Pete" Minenno, a bail enforcement agent (more commonly known as a bounty hunter), was looking for Stairs, whose arrest warrants included drug possession, failure to listen to police, and possessing burglary tools.
Minenno said Stairs normally targets construction sites, but this time of year, he steals packages off of people's front porches. Currently, there's no shortage of supply with thousands of holiday gifts delivered to porches all over Utah.
Minenno said a relative of Stairs first told him about the operation to steal holiday gifts.
"They informed me that he takes packages right off people's porches in Christmas time," Minenno said.
That relative said Stairs was living in a storage unit in Millcreek. When the bounty hunter went to check it out, there was a brief confrontation, but Stairs got away.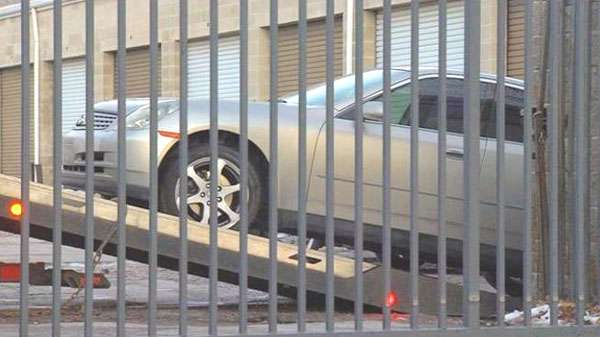 "There's a bed in the back of all this junk. People live in storage units here in Salt Lake City, Utah," Minenno said.
We saw officers towing a car from the parking lot of the storage unit Tuesday, and the Salt Lake Valley Health Department served notice that no one can live there.
In the meantime, as Minenno puts the squeeze on Stairs, the public is warned to be aware of surroundings. "It's just easy," Minenno said. "It's an easy operation. He's good at what he does. He's just a thief and he takes that easy money and turns it over to cash."
Officials warn consumers who order products online or who are expecting packages to make sure they must sign for it when it's delivered.
×
Photos
Related stories
Most recent Utah stories