SALT LAKE CITY — A man who hit and killed two pedestrians in March — who was found to have methamphetamine in his system and no front brakes on his vehicle — was sentenced to five days in jail Monday.
Michael Douglas Sleeter, 47, pleaded guilty to obstructing justice, a class A misdemeanor, and driving with a measurable controlled substance, a class B misdemeanor, in exchange for charges of possession of drug paraphernalia and operating an unsafe vehicle — both misdemeanors — being dismissed.
On March 4, Andrea Fuguel, 37, of Taylorsville, and Erica Warneke, 35, of West Jordan, had just left the Westerner Club early in the morning and were crossing Redwood Road at 3360 South when they were hit and killed by Sleeter's pickup truck. Witnesses say no brake lights were seen prior to impact.
Upon further investigation, police discovered the front brakes on Sleeter's truck were not installed properly and were not working. They also found evidence of meth in his system after conducting a toxicology test. A broken glass pipe was found on the floor of his truck.
Officers had Sleeter conduct a urine test. But after giving a sample, he added water to the bottle, making it non-useable for testing. When questioned about this, Sleeter told investigators he was afraid marijuana would be found in his system because he was around people who were smoking it, according to court records. He then gave a second urine sample.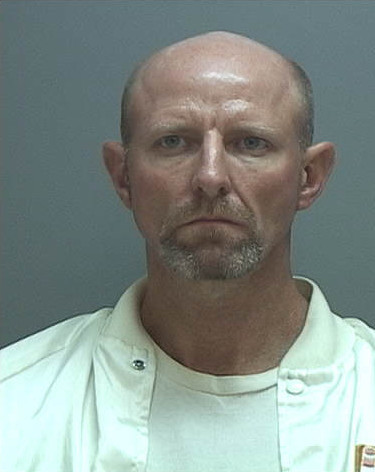 Salt Lake County District Attorney Sim Gill said more serious charges were considered, but his office ultimately charged what they felt they could prove.
"This was an absolute tragic accident that happened. People were walking across the road, (but) he was not impaired at the time that this happened," Gill said.
The meth that showed up in Sleeter's toxicology report was from past use, he said. "It would be misleading to say he was under the influence of meth."
As for the faulty brakes, it was also unclear if the brakes would have made a difference even if they did work. The two women were not in a crosswalk, in a poorly lit area and were wearing dark clothing, Gill said.
However, he said his office did recommend Sleeter serve at least 60 days in jail. Adult Probation and Parole recommended 15 days, but indicated at sentencing that they were OK with no jail time, Gill said. Third District Judge Elizabeth Hruby-Mills ultimately decided on the five-day sentence.
Officially, Sleeter was sentenced to 365 days in jail with 360 days of that time suspended. He was also put on 18 months probation and ordered to enter a substance abuse treatment facility.
Sleeter has a long criminal history, according to Utah state court records. In 2003 he pleaded guilty to drug-related charges. He pleaded guilty to felony drug possession in 1999 and again in 2004.
×
Related Stories