Estimated read time: 2-3 minutes
This archived news story is available only for your personal, non-commercial use. Information in the story may be outdated or superseded by additional information. Reading or replaying the story in its archived form does not constitute a republication of the story.
Sam Penrod reporting The wife of a star player on the BYU basketball team has been arrested for driving under the influence of drugs apparently prescribed to her for an injury. Lacey Plaisted, wife of Trent Plaisted, was booked into jail last night.
The BYU Athletic Department says that Lacey suffered a serious knee injury this week and was taking medication prescribed by a doctor.
She was married this summer to Trent, and his phenomenal success this season has put her into the public spotlight. Now she is facing allegations of driving while under the influence of drugs.
When BYU faced the number one-ranked team on national TV last month, the commentators had nothing but good to say about Trent Plaisted.
"I tell you, he rebounds, look at those numbers: 14 and 13. I tell you one thing, he also has good taste. That's his beautiful bride. That's his beautiful bride, Lacey. Lacey is on cloud nine, 'That's my guy! That's my guy!' Her guy had 21 points," the ESPN commentators said.
But last night, Lacey was arrested and booked into jail on suspicion of driving while under the influence of drugs.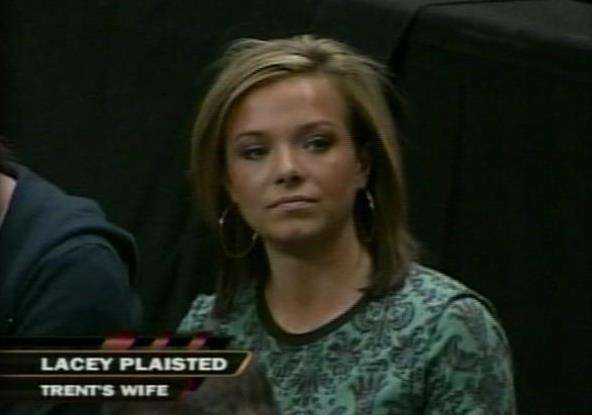 According to the Utah County Sheriff's Office, a deputy noticed a vehicle in a Springville intersection last evening which appeared to have an impaired driver behind the wheel. A traffic stop was made after the driver failed to stop at a stop sign, and Lacey was placed under arrest.
Authorities won't give specifics about the allegations, other than to say there was evidence Lacey was under the influence of drugs. They would confirm that no alcohol was involved and that no drugs were found in Lacey's vehicle, but wouldn't specify if Lacey was under the influence of prescription or illicit drugs.
Lacey Plaisted spent less than an hour in the Utah County Jail and was released on her own recognizance.
She suffered previous knee injuries while playing soccer in college. Since she was arrested in the last 24 hours, prosecutors have not yet been able to review the case for possible charges.
×
Most recent Utah stories