Estimated read time: 5-6 minutes
This archived news story is available only for your personal, non-commercial use. Information in the story may be outdated or superseded by additional information. Reading or replaying the story in its archived form does not constitute a republication of the story.
SALT LAKE CITY — An old friend in the water business once referred to city water storage tanks as being like old barns. "You build them" he said, "then forget about them until they fall down."
At the risk of stating the obvious, such a maintenance plan will never be a good idea. In a city water system, such a plan will result in flooded homes and legal liabilities. Homeowners are often guilty of the same neglect relating to their home's water system. Neglecting your plumbing system can not only result in flooding and insurance issues, but the consequences can be much worse: your home can be destroyed and lives can be lost.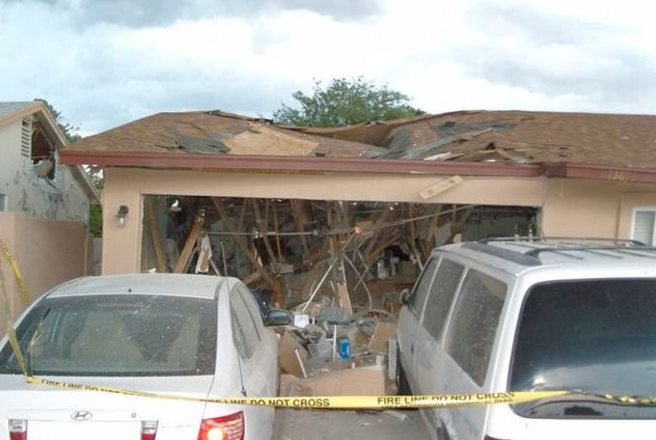 As a greenhorn home inspector back in the early 1990s, the writer did a home inspection in the Salt Lake City area. The buyer cried as he asked some very odd questions: "Do you think this stud is original? How about this one?" As it turns out, he had a very personal reason for asking those questions. He had lived in that home as a child when the water heater blew. His dad was feeling sleepless that night, so he was on the couch at the time of the incident. Had his father been in bed, he would not have survived the explosion.
Water heater failure: both rocket and bomb.
There are some pretty graphic videos showing what a water heater can do. One of them was done by thrill-seekers who blew up a water heater for entertainment. The "hang time" for that water heater was reported at 16 seconds. Using some rough calculations, the unit went over 1,000 feet high before it fell.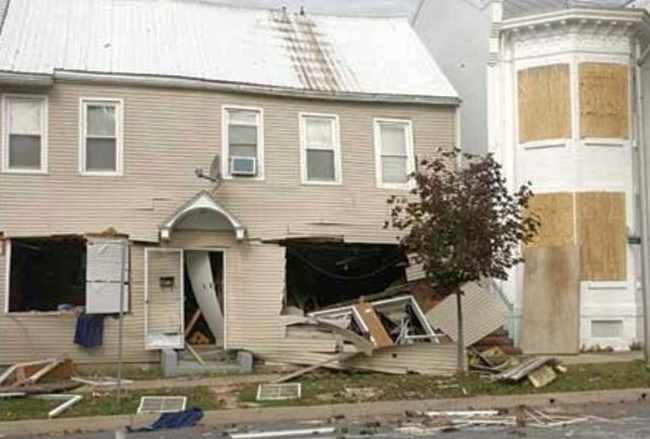 Another video was done by the Myth Busters crew. It showed how two floors of home structure was no match for a failed water heater. In both these videos the measured water pressures were over 300 psi, and the water heaters used were probably in good or new condition. In your home, conditions will be different: your water pressure coming in from the street will typically be anywhere from 40 to 140 psi. The heating process will add a variable additional pressure. But your water heater? It may not be in good condition. If it is aging, there may be leaks. Water in the base of the heater can cause corrosion, reducing the heater's capacity to stay in one piece under pressure.
How to prevent catastrophe
There is a common theme in home inspections: for most home related issues there is a $10 dollar fix and a $10,000 dollar fix. With a small amount of knowledge, you can usually pick which bill you want to pay. Without that knowledge, you get smacked with the bigger number. In the case of water heaters the inexpensive fix is free: simply exercise your temperature/pressure release valve at least every six months. Be aware that if it hasn't been exercised in some time it may not reseal, and water will continue to leak or flow out of that valve. If that's the case, you might need to call a plumber.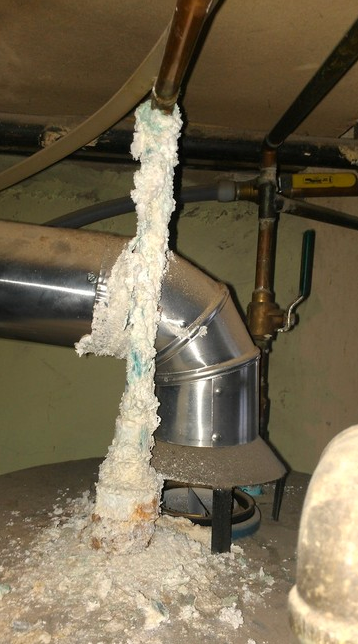 On the other hand, if you don't exercise your TPR valve regularly, or if it is not installed, or if it is prevented from operating, you're halfway to turning your home and your family into memories. The writer has seen TPR valves jammed against furnace ducts, sheet rock walls and stacked boxes. Any of the above could prevent the valve from opening when it must. Next step? Catastrophe.
Here is the thing to remember: Open that TPR valve occasionally. If it's not there, or if it's blocked, it's unsafe. Of course, if the water heater is leaking there is no reason to wait – get it replaced.
Death, doom and disaster defeated
Two events must happen for a water heater to blow: the thermostat and the TPR valve must both fail. There is little you can do to check the thermostat's condition, so it is vital that you know the TPR is in good working order.
You need not fear your water heater. If properly installed and maintained, the water heater can be quite safe – and other methods of making hot water (solar, geothermal, fire in the back yard, etc) have their own set of drawbacks. There are no statistics for deaths or injuries caused by water heater failures, but even after throwing the catastrophes aside, chances are that you know someone whose home has been flooded by a failed water heater.
What to do? Be aware. Your home isn't the proverbial barn, and neither is the plumbing system. Check the TPR valve on your water heater twice a year. While you're at it, check the rest of the water heater. This includes the drain valve, the earthquake strap, the expansion tank and the combustion air source. Then if you'd really like to get an A-plus, go exercise the manual shutoff valves located under the sinks & toilets. You can probably do it all in about five minutes.
Once you're done, feel free to make yourself a nice hot cup of chocolate. You are now the master of your own realm – at least until the dishwasher leaks.
Garth Haslem is a structural engineer, home inspector and author of the "Household Hazards Handbook & the Home Maintenance Guide. Get more info at "The Home Medic" on Facebook, Twitter & Pinterest. www.homemedic.tv & www.crossroadsengineers.com
×
Photos
Most recent Lifestyle stories