Estimated read time: 2-3 minutes
This archived news story is available only for your personal, non-commercial use. Information in the story may be outdated or superseded by additional information. Reading or replaying the story in its archived form does not constitute a republication of the story.
Whit Johnson reportingRoger Clemens, Miguel Tejada and Andy Pettitte are among some of the big names now being linked to steroid use in Major League Baseball. The results of a highly-anticipated report were released this afternoon.
The report was headed by former Senate Majority Leader George Mitchell, who was hired by baseball commissioner Bud Selig to examine what is being called the "Steroids Era." Some say the report will have a profound effect on athletics worldwide and here in Utah.
The investigation was 20 months in the making.
MLB Commissioner Bud Selig said, "His report is a call to action, and I will act."
All-stars, MVPs and household names ranging from Barry Bonds to Roger Clemens were among the more than 70 players accused in the report, solidifying allegations that steroid use was widespread and accepted in Major League Baseball.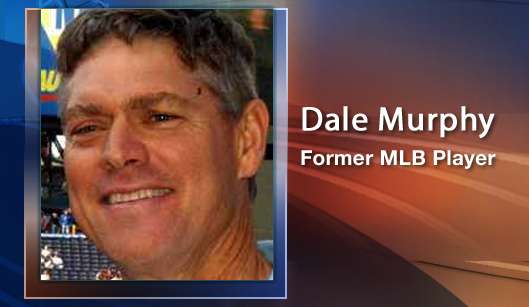 Former major league great and Utah resident, Dale Murphy formed the "iWon't Cheat!" foundation for child athletes. He's been vocal about his disappointments regarding steroid use and spoke to KSL Newsradio this morning.
"We liked the home runs and guys pitching a million innings, and we should have done things differently." Murphy said. He added, "We knew people took this stuff, and that is what this is confirming; and now let's address it and fix it."
Gaye Merrill, the director of sports medicine at BYU, said, "There's a better chance that the playing field will be level and that they won't have to compete against somebody who is cheating by using performance-enhancing drugs."
Merrill believes steroid use is not as prevalent among college athletes because of random drug testing administered by the schools and the NCAA. But she does say, with steroids now in the public eye, universities may begin taking a closer look at their athletes.
She said, they'll "look at that and go, 'Did that happen naturally or was that a chemically enhanced performance?' and that's a sad thing."
The report places the blame of the "Steroids Era" on the players, the coaches and the league. The report also calls for a major change in drug testing policies.
×
Related links
Most recent Utah stories