Estimated read time: 2-3 minutes
This archived news story is available only for your personal, non-commercial use. Information in the story may be outdated or superseded by additional information. Reading or replaying the story in its archived form does not constitute a republication of the story.
Ed Yeates reportingEarly this morning, a Salt Lake man with prostate cancer walked into a treatment vault at the Huntsman Cancer Hospital. He was the first in Utah to undergo the first in a new series of killing blows to his cancer.
The ease and rapidity of this treatment is remarkable by itself, but how well the villain inside Brad Whittaker is tracked and targeted, in real time, is what everybody is talking about.
The machine sort of looks like a roll-around R2D2. Once in place, a button is pushed and Calypso, as it's called, sends a message to tiny beacons that were implanted earlier in Brad's prostate gland.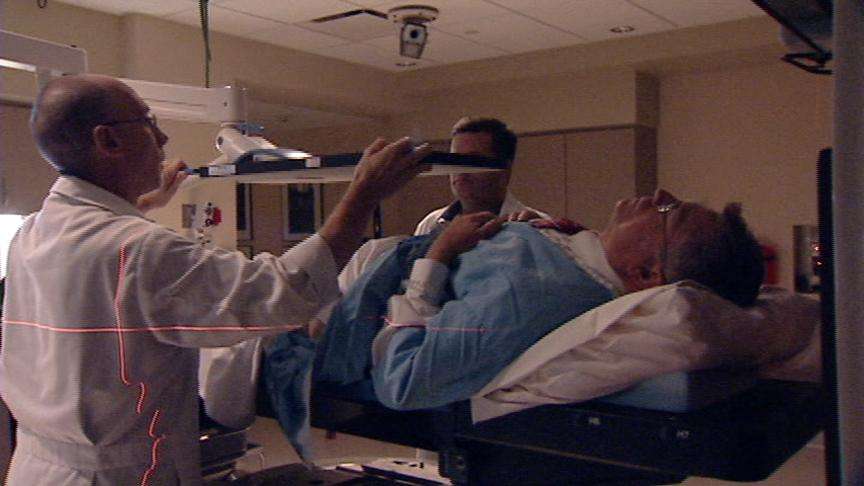 Dr. Bill Salter, with the Huntsman Cancer Hospital, said, "When we swing the array out over the patient and push a button on the console, the array transmits a signal that causes these beacons to wake up, if you will, and report their position."
Reporting their positions is not what the cancer wants. Pencil thin beams of exterior radiation can then be computer-guided like a missile directly to the target, while avoiding surrounding tissue. Dr. Salter says it like painting doses with a very small brush that fills in all the gaps, but only the bad ones.
As Dr. Dennis Shrieve says, "And in this case, the Calypso, which is really a radio-frequency GPS-like system, allows us to drop that dose precisely in that location."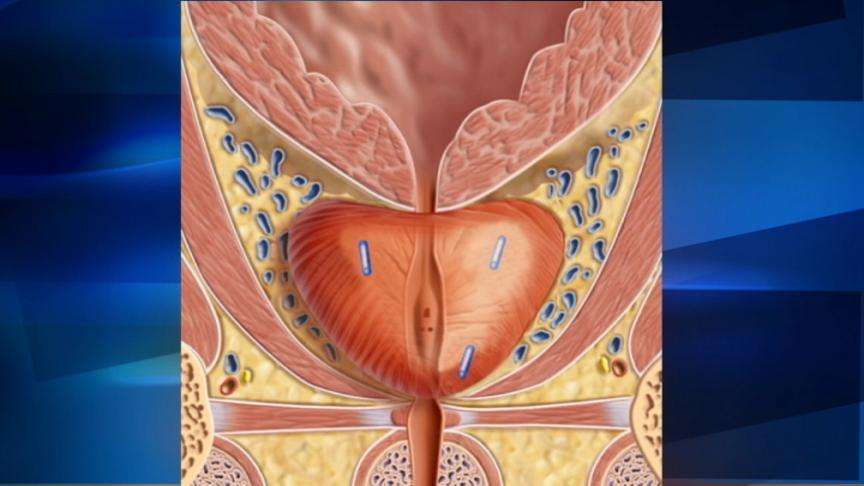 Even if the prostate should move slightly, say from the patient breathing or even the heart beating, the "hit" is exact.
"The system is able to understand the position of the prostate and the beacons within pieces of a millimeter," Salter explained.
In fewer than ten minutes the treatment was over. This will be the first in a daily series during the next several weeks.
Whittaker said, "I think there's a 96% to 98% chance this should take care of that, which we're excited. There are 42 treatments of this."
For now, the manufacturer of Calypso has chosen to place these devices in only about 30 centers worldwide. The company has chosen to monitor data from these high level centers before moving to full-scale marketing.
×
Most recent Utah stories