Estimated read time: 2-3 minutes
This archived news story is available only for your personal, non-commercial use. Information in the story may be outdated or superseded by additional information. Reading or replaying the story in its archived form does not constitute a republication of the story.
Whit Johnson reporting A new report shows teen drug use in the United States has dropped by 24 percent since 2001. The encouraging numbers were announced yesterday by President George Bush.
Data from a survey done in Utah paints a similar picture, but there is still some work to be done.
Substance abuse workers are very encouraged by the numbers, especially sharp declines in marijuana and alcohol abuse. But prescription medications are becoming a huge problem, a gateway to heroin and other opiates.
"Drug use is not fun. It is not glamorous. It is harmful," President Bush said.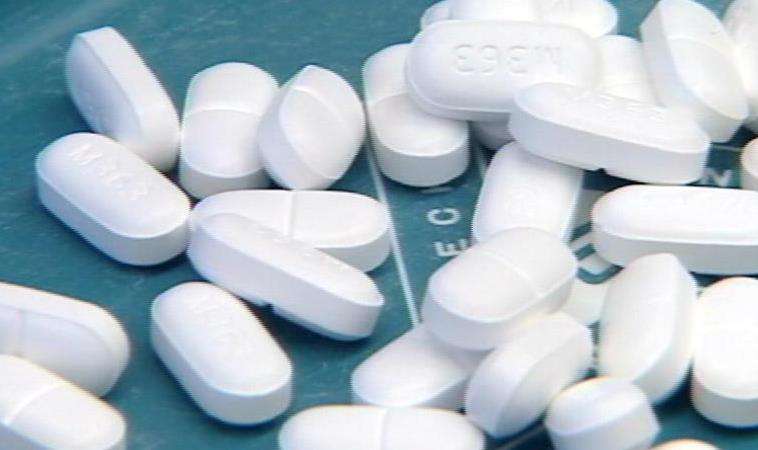 A new survey out of the University of Michigan shows the U.S. is making progress in the war on teen drug use. "The overall use of illicit drugs by young people has dropped by 24 percent," Bush pointed out as he announced the study's results.
Among the key points: Between 2001 and 2007, marijuana use dropped nationwide by 25 percent, steroids by one-third, and meth by an overwhelming 64 percent.
"The research certainly indicates that treatment and prevention are the way to go with substance abuse," said Glen Lambert, executive director of Odyssey House.
In Utah, a similar study, called the Student Health and Risk Prevention Survey, was done between 2003 and 2007. Marijuana use came close to the national average, dropping by nearly 24 percent. Alcohol use was another significant number: down nearly 13 percent.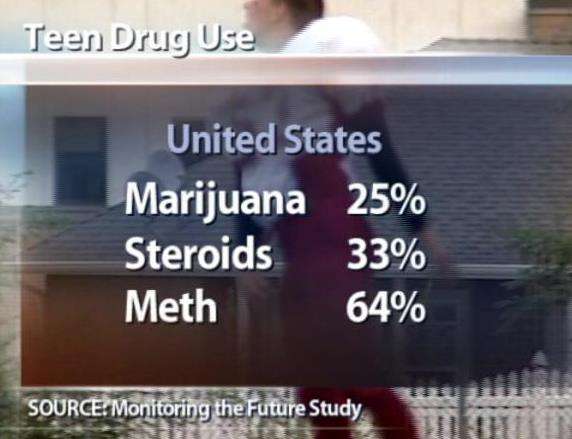 Both studies had different areas of emphasis. Most of the data was encouraging, but there is one alarming similarity. "The last couple of years we've seen a discouraging trend in more and more youth becoming addicted to pain killers and prescription drugs," Lambert explained.
Brent Kelsey, assistant director of the Utah Division of Substance Abuse & Mental Health, said, "Often it's drugs that are found in parents' medicine cabinets or their prescribed prescription opiates for pain because of an injury."
The state survey shows about 9.5 percent of high school seniors in Utah have misused prescription drugs. State substance abuse experts hope awareness efforts will make a difference in the future.
The studies focused on students ranging from sixth to 12th grade. The rates of teen drug use in Utah are usually much below the national average.
×
Most recent Utah stories