MIDVALE — Police made an arrest Monday in connection with the shooting death of a 31-year-old man at a Midvale apartment complex three months ago.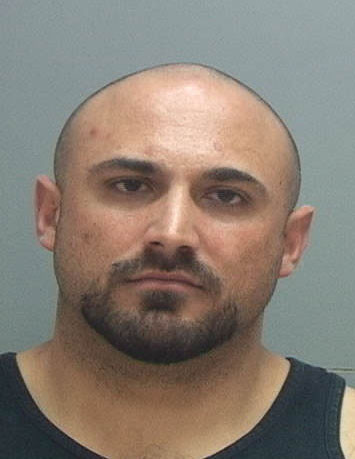 Gabriel Gurule, 35, was arrested without incident about 2 p.m. at a Salt Lake City hotel and booked into the Salt Lake County Jail for investigation of aggravated murder, police said.
Justen Len LeFave was shot and killed Aug. 26, just days before his 32nd birthday, after answering an early morning knock on the door of apartment 1503 at the Wasatch Club Apartments, 6999 S. State, police said.
Police say two women were at the door and asked for someone using a fictitious name. After LeFave told the women the person they asked for didn't live there, police say Gurule stepped out from behind the women and shot him.
LeFave was taken to a local hospital in extremely critical condition and died a short time later.
Police have conducted several interviews and received numerous tips over the past three months, resulting in Gurule's arrest at the Holiday Inn Express, 4465 Century Drive, Unified Police Lt. Justin Hoyal said. Police say they also recovered the firearm used in the shooting.
×
Related Stories