Estimated read time: 2-3 minutes
This archived news story is available only for your personal, non-commercial use. Information in the story may be outdated or superseded by additional information. Reading or replaying the story in its archived form does not constitute a republication of the story.
Courtney Orton reportingTheft at a place that is supposed to make kids feel better. Tucker Ricker is battling leukemia. He checked into Primary Children's Medical Center on Thursday with pneumonia. On Saturday, though, his mom's purse was stolen as she slept in the hospital waiting room.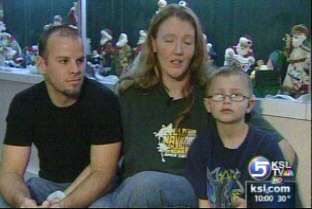 Amber Ricker sat down on a couch in the hospital's pediatric intensive care waiting room and fell asleep. That's when two men walked in and snatched her purse.
"It had everything in it that you would need to survive in a hospital: cell phone, my wallet, my glasses," Amber said.
Her camera was also inside her purse -- a camera with photos of her son Tucker's journey back to good health. "I want the camera, not even the camera, just the memory card," she said.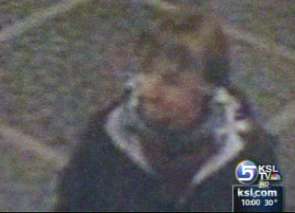 Justin Dickamore, Tucker's stepfather, said, "For guys to come in like this and take advantage of this kind of situation of people having to deal with this, it's really horrible."
Bonnie Midget, with Primary Children's Medical Center, said, "To be able to walk into that room and pick up a purse without being noticed, to me that speaks of much experience."
The thieves also snatched money from a nurse's backpack, and a leather coat and cell phone from another sleeping man. Hospital surveillance video shows the men hanging out in the hospital for nearly an hour before a security guard caught up with them and escorted them off the property. He had no idea they were likely responsible for multiple thefts until his cell phone rang.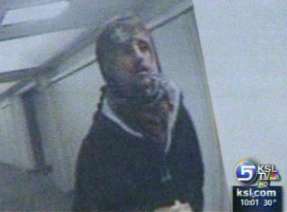 "He got the call telling him there had been these other thefts," Midget said.
The security guard went back after the two men, but they saw him coming and got away. The hospital is working to replace the items stolen from Amber's purse, but they still can't replace the item she wants back the most. "The pictures on the camera are the most important thing to me," she said.
Dicakmore asked, "How can you justify taking advantage of someone that way?"
Amber said, "In an obvious intense situation. Why would you want to steal from somebody you know is going to have so many medical bills?"
Tucker would tell the thieves this: "I'd tell them not to steal."
Primary Children's representatives say if the purse was returned, they would accept it, no questions asked.
After a really bad day yesterday, there is some good news for Tucker -- he is feeling much better and should be able to go home in the next couple of days.
×
Most recent Utah stories