Estimated read time: 2-3 minutes
This archived news story is available only for your personal, non-commercial use. Information in the story may be outdated or superseded by additional information. Reading or replaying the story in its archived form does not constitute a republication of the story.
SOUTH JORDAN — There were a lot of tears at Bingham High School Thursday night as parents and students heard real stories of tragic accidents.
The Utah Department of Transportation's safety program, called Zero Fatalities, gives presentations to teens and their parents. Thursday, the South Jordan crowd heard from people who know the real pain of losing a loved one.
It's all part of a new approach to help young drivers understand the deadly potential if they don't buckle up and stay alert while driving.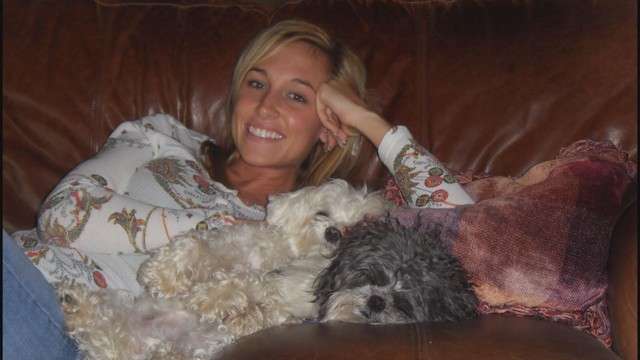 Chelsie Hill was 24 years old, going to college to become a dental hygienist, and a marathon runner.
"This was someone who was a very warm outgoing person that everybody loved," said her mother, Debbie Hill.
Debbie Hill and her husband, Clark, shared their story with the Bingham High students as part of a Zero Fatalities assembly.
On Sept. 28, 2010, Chelsie was in the passenger seat of an SUV. As her best friend turned into a parking lot at 5 mph, they were hit from behind by a distracted driver. Chelsie was ejected from the sunroof.
"If Chelsie had been in her seat belt, she'd be here today," Debbie Hill said.
Her best friend unbuckled, got out and found Chelsie dead. Now Chelsie's parents share that message with other parents and their teens.
---
We have a tremendous amount of hope there is going to be one kid that we resonate with to save one person's life.
–Clark Hill, Chelsie's father
---
"We have a tremendous amount of hope there is going to be one kid that we resonate with to save one person's life," said Clark Hill, Chelsie's father.
Chelsie grew up wearing a seat belt, but for some reason she chose not to that night.
"When you look at your kid, or the kid looks at their parent, look at who you may leave behind by making a bad choice," Clark Hill told the audience.
The teens and their parents got the message.
"We think it will never happen to us; so I think it's an eye-opener," said student Craig Hurt.
"I started to get choked up a little bit, really," said Tony Cooper, a parent in the crowd. "And because of that, I'm going to sit down with all three of my children."
×
Photos
Related links
Related stories
Most recent Utah stories