Estimated read time: 3-4 minutes
This archived news story is available only for your personal, non-commercial use. Information in the story may be outdated or superseded by additional information. Reading or replaying the story in its archived form does not constitute a republication of the story.
SALT LAKE CITY — Heard at Rio Tinto for the first time this year was a stirring anthem, one part rallying cry, one part Irish pub tune. It's a kind of secret weapon that's an especially effective way of kicking up the passion its Real Salt Lake fans with a tip of the hat to RSL's home pitch.
The chant's called "Believe" and it goes like this:
"If you believe then just stand up on your feet
and shout it loud: "Real!"
Here at the Riot the battle hymn's begun.
We're here for RSL!"
What makes this secret weapon so unique is where it comes from: A punk rocker who's recently found his passion for soccer.
"I like the passion that's behind it," said one fan. "It sounds good coming from the stadium, it echoes through."
The chant's creator Branden Steineckert wanted to craft something that didn't just copy those of other teams.
"How about something that's our own? So I decided I'd take a shot at it," Steineckert said.
Steineckert grew up not as an athlete, or a soccer guy, but a punk skateboarder from a Mormon family. Now he's a successful musician living in a man-cave that would be the envy of any soccer fan.
Related:
"I enjoy breaking stereotypes, you know. That's kind of like a hobby," he said.
But Steineckert also knew some tough times.
"I was just a very angry kid in a house of abuse and with an ugly background and childhood, you know, and my father committed suicide when I was 11," he said.
His escape was playing the drums. He says it completely changed his life.
Steineckert eventually hit the big time, first with the Used, now driving the beat for veteran punk rock band Rancid.
"I think there is similarity of these guys want to be professional athletes as rock stars and us athletes want to be rock stars, so we are living each other's dreams," said Nick Rimando, RSL goalkeeper.
A bandmate dragged him to his first RSL game, and he was hooked. Later, a trip to see English club Millwall, and their insane fans, sparked an idea.
"It just started me thinking, why don't we have this kind of stuff?" he said. "How rad would it be if we had this kind of stuff?"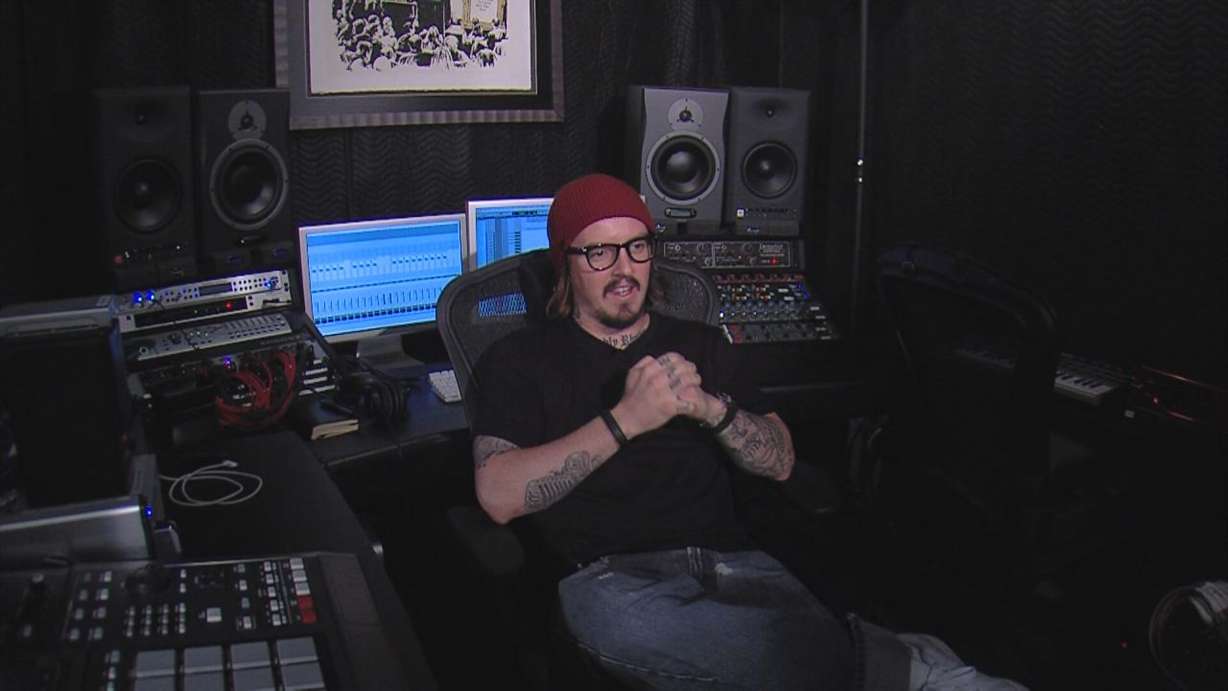 He came up with the "Believe" song and a video. The coach liked it.
"I was a huge fan right from the first time I heard it and my kids and my wife all heard it at the same time and everybody started to sing it," said Jason Kreis, RSL Coach. "I think it's been terrific for us."
So did the players, who are now good friends with Steineckert
"I think as you can see it brought our fans together and everybody is excited about it," said Chris Wingert, RSL defender.
The team hopes the sound of the "Believe" song will be deafening on Thursday night, when it hosts Seattle at Rio Tinto, or as it's called in the song, the Riot.
His ode to RSL has even gotten inside other team's heads. Midfielder Kyle Beckerman said he's heard other players humming the catchy tune.
But most important of all, it gets belted out with gusto by RSL's true believers.
×
Related stories
Most recent Utah stories