Estimated read time: 2-3 minutes
This archived news story is available only for your personal, non-commercial use. Information in the story may be outdated or superseded by additional information. Reading or replaying the story in its archived form does not constitute a republication of the story.
Jed Boal reportingMany businesses today want to become more environmentally friendly. One Salt Lake Company hopes to lead the market and make some green in green conversion.
The founder and President of Green Earth Development, Michael Jeppesen, thinks he's tapped into a market with momentum.
We've seen a surge in green growth in the housing market. Green Earth wants to transform old offices into green spaces.
At first glance, the Salt Lake City office building looks like any other under renovation. The workers are not rebuilding the 10,000 square foot space with a different process. As Jeppesen puts it they're looking through a different lens. He says, "If you are an existing business owner, there are things you can do right now, without spending a whole lot of money that will actually give you a return, very rapidly."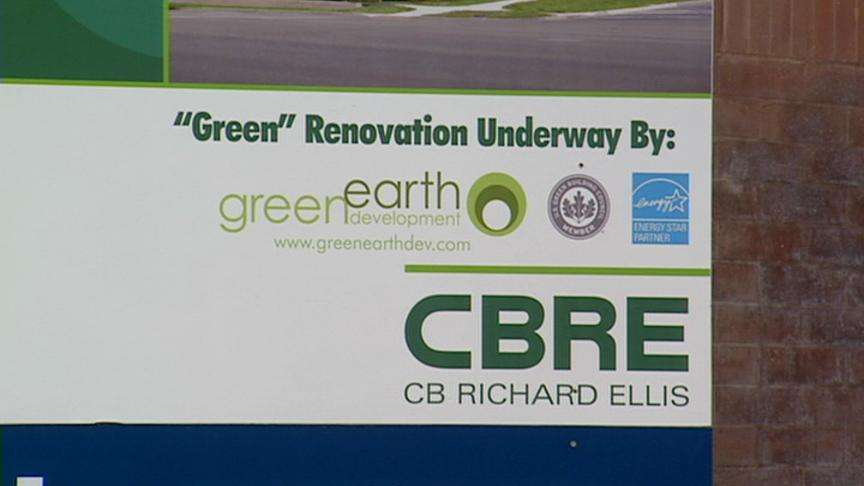 According to the U.S. Green Building Council, commercial buildings pump out 40 percent of our carbon emissions. Commercial construction creates 65 percent of our landfill waste.
Before the renovation, the building was very dark. Now they're letting more light in, which is good for the energy bill and the workers' productivity.
"We want to create the best air quality we can, the best light quality we can," said Jeppesen. "We are trying to mimic what someone would experience outside, which is where most of us would like to be most of the time."
On the finished exterior a solar panel shades the windows from extreme heat and sends surplus power back to the grid. It also cuts power use by 40 percent.
The building will also have low-flow plumbing, no-flush urinals, and high-blast hand driers that eliminate paper towels.
Hailey Smith, Green Earth LEED certification manager, said, "People who aren't on board are people who aren't informed about it. There's really no way you can learn about these measures and not want to use them. They just make sense."
The company calls itself Utah's only exclusively green commercial property developer. "I really believe that down the road, this is going to be normal," said Smith. "We might be the first people to do it, but there are certainly going to be many to follow."
Jeppesen says it costs 5 percent to 10 percent more to renovate a building this way, but the green measures should pay for themselves in three years.
The first office tenant moves in after Christmas. Among the tenants is the American Diabetes Association.
×
Most recent Utah stories