Estimated read time: 2-3 minutes
This archived news story is available only for your personal, non-commercial use. Information in the story may be outdated or superseded by additional information. Reading or replaying the story in its archived form does not constitute a republication of the story.
Gene Kennedy reporting Thieves are stealing copper wire, and it's become an increasing problem. Four men hit a Salt Lake City business overnight.
The thieves cut through a fence near where the company keeps large spools of copper. Those are worth hundreds, if not thousands of dollars.
Fortunately in this case, police were in the area as the crime went down. Police caught four people using fence cutters to get onto the Union Pacific property. Two of the suspects were taken into custody, two were released but will likely still face charges.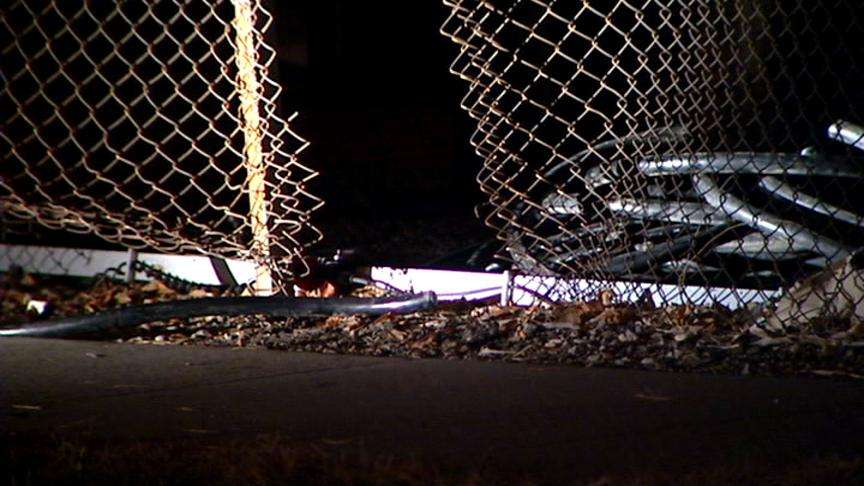 A Union Pacific worker told Eyewitness News they're seeing more of this. Copper prices have gone up dramatically in the last few years, and stealing that copper has become a way for thieves to get easy money. "Typically, in a situation like this we have people stealing wire and then recycling it at a recycling center and using the money for drug habits," explained Sgt. Joe Cyr, of the Salt Lake City Police Department.
Keith Barton owns an electric company and recently did work at Rose Park Skate Park. In the short six-month job, thieves stole copper from a silver electric box. It wasn't worth much, but it cost Barton $600 for materials and labor.
Barton told Eyewitness News he felt lucky because he's heard horror stories from friends in the contracting business. "I've heard of whole houses being wired and roughed in and the next day they come back and all the wire has been stripped out of it and the copper tubing," he said.
Businesses loose a lot of money as thieves recycle the copper for cash.
Eyewitness News contacted Wasatch Metal, a local recycling company. We asked, "How do you prevent this?" They said, even though they require ID to recycle, there's no way to spot the good guy from the bad guy.
×
Most recent Utah stories