Estimated read time: 2-3 minutes
This archived news story is available only for your personal, non-commercial use. Information in the story may be outdated or superseded by additional information. Reading or replaying the story in its archived form does not constitute a republication of the story.
SALT LAKE CITY — Do you have a fireproof strongbox at home where you keep important stuff? Unfortunately, thieves can carry those away.
What about a bank safety deposit box? It's unavailable if the bank is closed.
A new business opening soon in Utah takes protection of your precious valuables to almost military-like levels.
Just getting into the building requires a numeric code. To get through the second door, you must have your retina scanned. You then proceed into a small hallway, called a "Man Trap", where the door behind you has to lock before you enter yet another code.
All of this just to get your passport, or some expensive jewelry?
Yes, and more and more people are demanding this level of security for their personal items.
"Some of these technologies are being used in the pentagon and security of federal buildings," said Nathan Coccimiglio, owner of upcoming Utah business Safe Haven Private Vaults.
The service is totally anonymous. Your name isn't on a client list, and only your retina information is stored. The deposit boxes need only one key, and you're the only one with that key.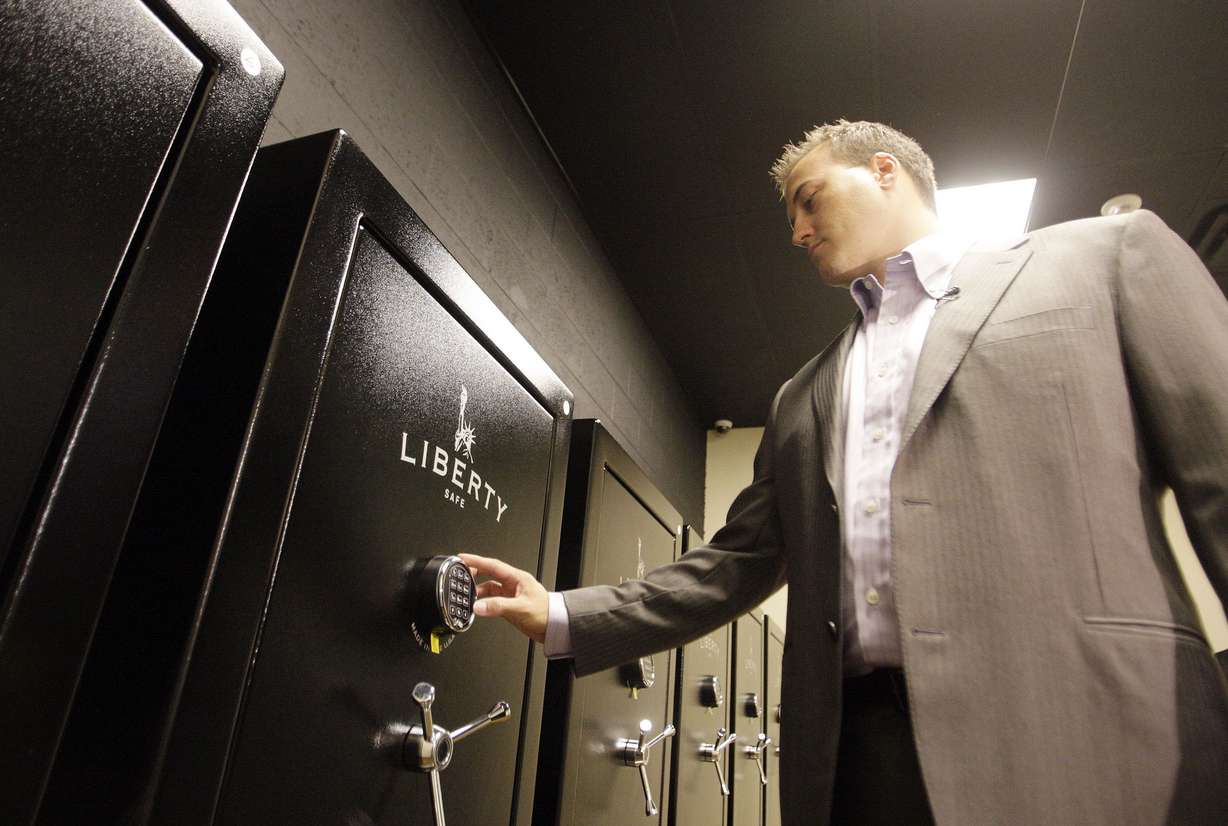 There are about 3,000 boxes of various sizes; there are even large safes with digital locks. All this is held within a building with ballistic grade steel reinforced walls and bullet proof glass — and there are multiple cameras in each room.
"There are over 50 cameras that are monitored on-site and off-site, interior and exterior, with the ability to zoom in," said Coccimiglio.
Employees are also in place around the clock, keeping an eye on the cameras; there's a sophisticated alarm system that will sound in case there's any kind of breach.
Safe Haven Private Vaults is only the 9th such facility in the country, and it officially opens for business November 3. Bottom line: For those who desire ultimate safe keeping of their valuables, this is about as secure as it gets.
"That's what we do here: Give you the opportunity to store any valuables that you have, in a secure facility with 24-7 access," said Coccimiglio.
Prices range for about $400 a year for the small boxes to $3,000 for the larges safes, and people are already starting to reserve them.
×
Photos
Related links
Most recent Utah stories