Estimated read time: 1-2 minutes
This archived news story is available only for your personal, non-commercial use. Information in the story may be outdated or superseded by additional information. Reading or replaying the story in its archived form does not constitute a republication of the story.
ROME — A cat has led two men to discover a 2,000-year-old Roman burial ground after being chased by the men through their neighborhood in Rome.
Mirko Curti and a friend were following a cat near Murki's home late one night last week when the cat round toward a low rock cliff.
"The cat managed to get into a grotto and we followed the sound of its meowing," he told the Guardian.
The men followed the cat into the small opening in the cliff and found an area with niches in the rock that held funeral urns. What appeared to be human bones littered the floor.
Archaeologists surveyed the site and said the remains likely date back to between the 1st century B.C. and the 2nd century A.D., according to Yahoo News.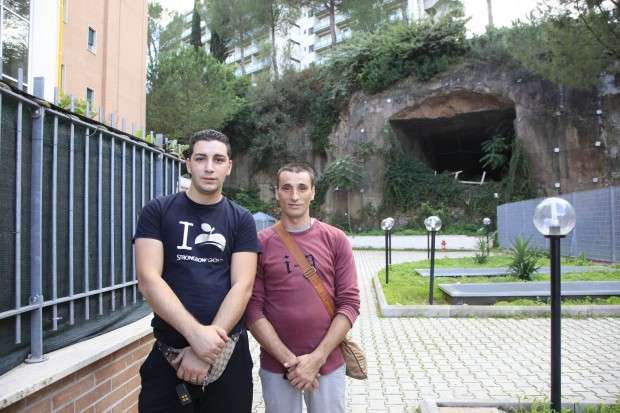 The archaeologists said the catacomb was likely exposed by recent rains in the area, as has happened with the discovery in recent years of similar tombs.
At least 40 known catacombs exist in Rome, some of which have been discovered only in recent decades.
Romans began using them at least as early as the 2nd century as a result of overcrowding and land shortages.
×
Related links
Related stories
Most recent Science stories