Estimated read time: 2-3 minutes
This archived news story is available only for your personal, non-commercial use. Information in the story may be outdated or superseded by additional information. Reading or replaying the story in its archived form does not constitute a republication of the story.
Sandra Yi reportingThe man who nearly starved a 6-year-old disabled girl to death is going to prison.
Michael Bowden will serve a 1- to 15-year sentence for felony child abuse.
In court Michael Bowden said he was extremely sorry for what he did and that he made bad choices instead of taking care of his girlfriend's daughter.
The judge sentenced Bowden to prison time despite his attorney's recommendation. Michael Sikora, Bowden's attorney, said his client was ready for what the judge was going to do, but they were disappointed with the sentencing.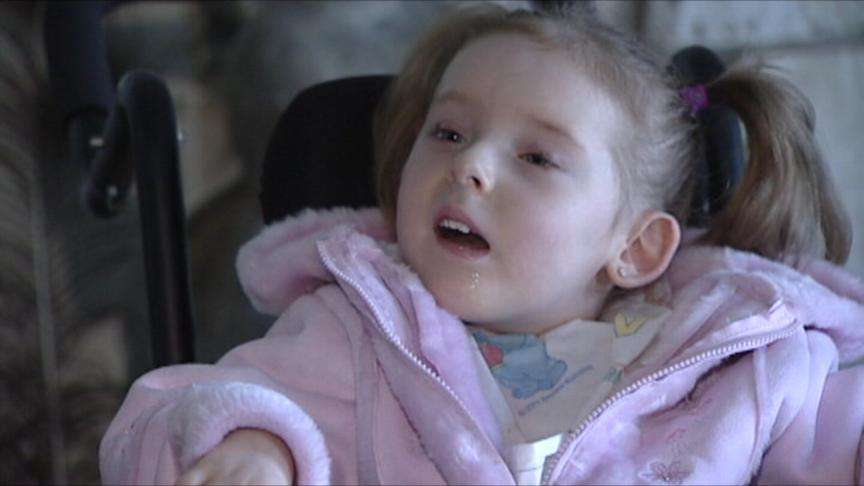 Bowden's attorney recommended more jail time, not prison, so Bowden could stay under the judge's jurisdiction and get drug and mental health treatment. Sikora said, "This is a guy who needs treatment. He needs serious treatment. He goes down to the prison, and there's a likelihood that he's going to get lost in there."
Bowden was the caregiver for his girlfriend's daughter while she served in Iraq. Jade, who has cerebral palsy, weighed only 12 pounds when her grandfather took her to a hospital in December of 2006. Jade was 35 pounds when her mother deployed to Iraq four months earlier.
Jade's mother chose not to be in court today. During a phone conversation two weeks ago, Anahi Ferrando told Eyewitness News quote, "I've moved on. I'm done with it." Ferrando says Jade is doing well and is now in the first grade. Doctors had said she nearly died.
"Absolutely, he's sorry. I think it's convenient to say that he's not sorry, and it makes for a more compelling argument from the state to claim that he's not sorry about what happened here, but obviously, he's very sorry about what happened here," Sikora said.
Bowden's lawyers say the Iraq veteran suffers from post-traumatic stress disorder. They say he came back to the U.S. with problems and began drinking and doing drugs.
They say Bowden is ready for treatment but worry he won't get it in prison. "I hope that we start to take these problems seriously in terms of the resources allocated through the military, through the state of Utah and through other states. I'm not optimistic at this point, given the sentence today that he's going to get what he needs," said Sikora.
In court, prosecutors said Bowden needs treatment, but because of the extreme cruelty of the crime, he also needs to be punished.
They recommended prison time. The judge plans to write a letter recommending Bowden be sent to a treatment program.
×
Photos
Related links
Most recent Utah stories