Estimated read time: 2-3 minutes
This archived news story is available only for your personal, non-commercial use. Information in the story may be outdated or superseded by additional information. Reading or replaying the story in its archived form does not constitute a republication of the story.
Gene Kennedy reporting The family of a Magna woman murdered more than a decade ago speaks out. Family members talked with Eyewitness News about the recent arrest of the victim's one-time fiancé.
"This arrest is a step forward in the right direction," the victim's mother, Debra Nelson, said.
Jamie Weiss' family has waited a long time for this moment -- 11 years to be exact. The family always suspected Jamie's fiancé murdered her, but they never thought he'd be in the Salt Lake County Jail charged with the crime. The shock of it all is still sinking in.
The family is very grateful to all the detectives who worked tirelessly on this case for more than a decade. Weiss' family believes the recent arrest is the first step in getting justice for Jamie.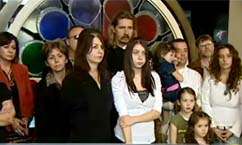 "This arrest has given our family an opportunity to finally separate the violence and tragedy of Jamie's death from the rightful legacy of her life," a family member read from a statement.
Side by side in a show of support at the KSL Broadcast House, Jamie Weiss' family members opened up about the moment they'll never forget.
Her aunt, Kathy Robison, couldn't believe it.
Officers recently arrested Billy Justin Charles. But the story goes back more than a decade. Charles had been living with Jamie Weiss and the couple's 2-year-old son in a Magna home.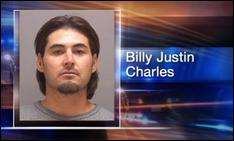 In the mid-90s, police found Weiss' body floating in the bathtub. She had been beaten and strangled. The family suspected Charles.
Another aunt of Jamie's, Darlene Meek, said, "It's been in the back of everybody's mind forever."
But police never had enough evidence to arrest him. The case went cold for 11 years. Then, individuals came forward with new leads, according to Vincent Meister of the Salt Lake County District Attorney's Office. Plus, DNA technology had improved since the murder. Police felt they had enough to arrest Charles.
Robison said, "It's actually good news for me. I think it took a lot of the questions we had."
But Jamie's mother said, "Even though we've gotten to this point, we still have a long ways to go. There's still a lot of fear about where that road is going to lead us."
Jesse is the son Jamie had with Billy Charles. Jesse is now 13 years old, and he watched police arrest his father.
Robison said, "You're happy and you're sad because you know this is going to cause Jesse more pain."
"He told me he didn't know how to feel," Debra Nelson said. "He feels like the rest of us."
Robison added, "I think it's important for him to get some answers so he can go on with his life, because right now he has no answers. There's no closure for that little boy."
Salt Lake investigators aren't sure what motivated the murder, but Weiss' family talked about a pattern of domestic abuse.
×
Related links
Most recent Utah stories