Estimated read time: 2-3 minutes
This archived news story is available only for your personal, non-commercial use. Information in the story may be outdated or superseded by additional information. Reading or replaying the story in its archived form does not constitute a republication of the story.
OREM — An Orem police officer's bicycle was stolen straight from his patrol car parked at his home in Lehi on Tuesday.
The bike, a custom built Fezzari Wasatch Peak, was locked and secured onto a bike rack attached to the officer's patrol car with a heavy duty bike cable. Orem police say the cable had been cut when it was discovered that the bike was missing Wednesday morning.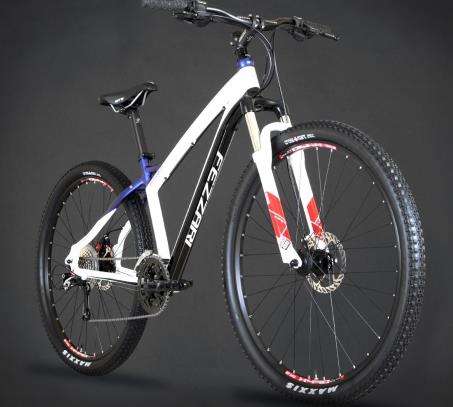 "It's pretty brazen for somebody to steal a bike off the back of someone's car, but a police bike on the back of a marked police car where you have to actually cut the cable - this guy is pretty brazen," said Sgt Craig Martinez.
A local company in Lindon was commissioned to build the bikes for the Orem Department of Public Safety. The bikes have a white frame and are blue below the seats. The forks on the front of the bike are red, and there are black features underneath the main part of the frame. The bikes are just over a month old according to Sgt Martinez, and the loss is more detrimental to the force than it may seem.
"We definitely don't feel good about it. Whenver we get something stolen from us, especially something that costs this much money that we just barely got up, and is a tool that we use to serve our community - when that tool gets taken away from us, we can't provide the high level of service that we want to provide, especially on that officer's shift," said Sgt Martinez. "We're looking at a cost of over $1,000 to replace the bike and the cable."
The Orem Department of Public Safety has posted pictures of the stolen bike on their Facebook page, as well as their Twitter account. If you see the bike or have any relevant information, please call 801-229-7080.
×
Related links
Related stories