Estimated read time: 2-3 minutes
This archived news story is available only for your personal, non-commercial use. Information in the story may be outdated or superseded by additional information. Reading or replaying the story in its archived form does not constitute a republication of the story.
Sarah Dallof reporting The gas pump may be one of the easiest places for credit card thieves to use your stolen card, but stations are starting to put in new security measures to make sure your card isn't being used to fill someone else's tank.
Looking at today's gas prices, who wouldn't want a free tank? Most gas stations require people who fill up at the pump to prepay with a credit card to keep them from driving off without paying, but what if the credit card is stolen?
"The pay at the pump is where our highest theft is," explained Laura Johnson, general manager of a local Chevron station.
According to Johnson, that's because by paying at the pump, thieves never have to show their face. "They don't have to bring their card in. They pull up, put it in, all they can get is gas. But still, they can rack it up with just gas," she said.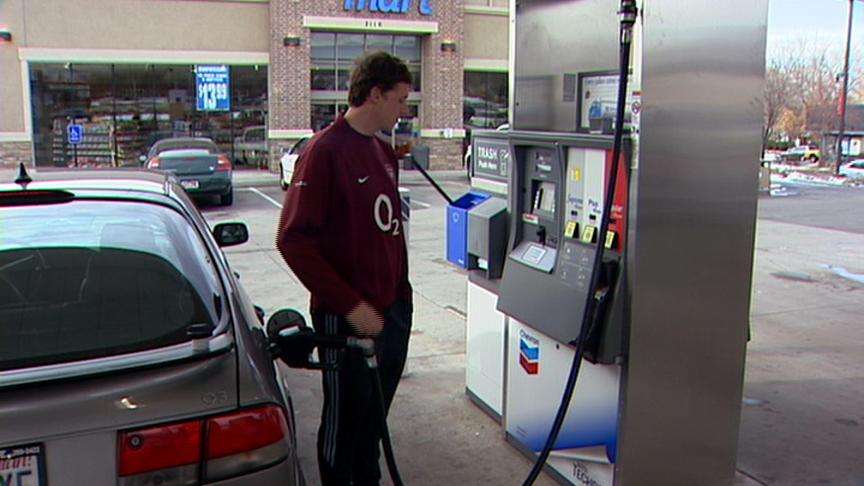 To fight the problem of people using stolen credit cards at the pump, this locally-owned chain has added a simple step. Before customers can prepay for gas with a credit or debit card, they have to enter their ZIP code. If it doesn't match the billing address, they get no gas.
Obviously, it's not foolproof. Credit card thieves can still learn the ZIP codes. But managers hope the extra step will be enough to deter them and keep customers safe. "It's another step or measure to single out fraud," customer Lance Harada said.
The station also allows customers to prepay with their cards only once a day. Any more than that and you have to go inside to have your ID checked. "We got a little complaints at first, but once you explain why you're doing it, people seem to like it a lot better," Johnson said.
Not everyone agrees. "It comes to a point where it's more of an invasion than security, and they're starting to cross the line," customer Nicola Riley said.
Riley entered her ZIP code for the first time today. Not only does it concern her for privacy reasons, she says it was also inconvenient. "A drive-through should be easy and quick. It's just another step I have to put in when I'm already late for work," she said.
Right now the only stations we know are doing this is that locally-owned chain of Chevrons. We called other stations today, and while some of them only allow you to use a credit card to prepay once a day, no one else requires a ZIP code.
×
Most recent Utah stories