Estimated read time: 2-3 minutes
This archived news story is available only for your personal, non-commercial use. Information in the story may be outdated or superseded by additional information. Reading or replaying the story in its archived form does not constitute a republication of the story.
Gene Kennedy reportingA West Valley man is accused of shooting his neighbor's dog. But it's what he allegedly did to the dog's owner that landed him in court today.
Ryan Pahl and his family had a little Pomeranian dog named Ozzie. But when the dog wandered into the neighbor's yard, the animal paid the price, and the owner said he feared for his life. Pahl says, "I can't think of one good reason to shoot a 7-pound dog."
Gary Griffiths didn't offer a reason either. When asked, his attorney replied, "We have no comment, thank you."
A West Valley City police officer testified that Griffiths shot his neighbor's dog because the dog had a cat in his mouth. Ozzie's owner doesn't buy it.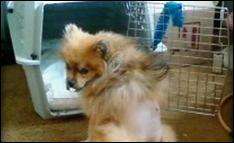 Ozzie was shot in the jaw and lower back. The dog went through multiple surgeries, but veterinarians had to euthanize him. The incident left a family emotionally scarred. "He didn't just shoot. He altered six peoples' lives," said Pahl.
But it's what happened after the shooting that brought the dog's owner and his neighbor to court. Ryan Pahl jumped his backyard fence to help his bleeding dog, and he says Griffiths pointed a rifle at him. He said, "I can tell you I could see down the barrel of the rifle."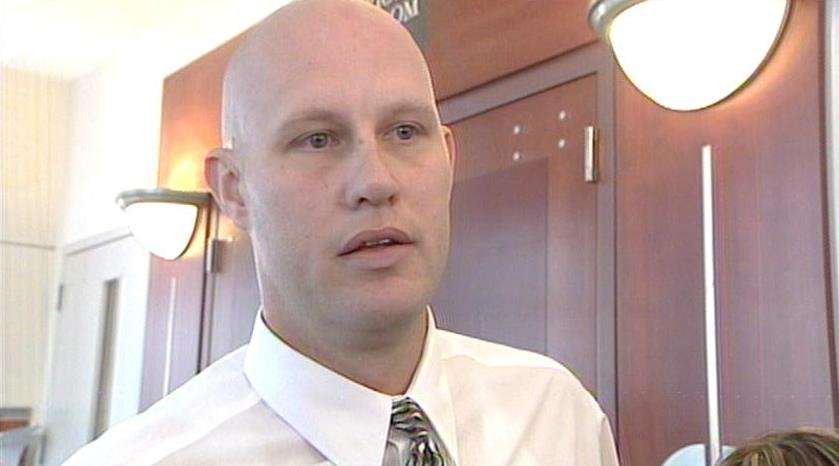 Griffiths faces a felony for the so-called assault but only a misdemeanor for allegedly shooting Ozzie. "It's shaken the core of our family. And that's a misdemeanor? Are you kidding? That's just ludicrous," Pahl said.
"Just hearing his story I'm reliving everything I'm going through," said Rhonda Kamper. Her ex-boyfriend put her dog Henry in an oven in May 2006. Amazingly the dog survived. The abuser, Marc Vincent, pleaded guilty.
But animal cruelty is only a misdemeanor in Utah. The people in Kamper's camp want it to be a felony. They are pushing for what they call "Henry's Law." Kamper says, "Torturing an animal is not OK. It's gonna progress to more severe things."
Ryan Pahl agrees. He says he hasn't gone into his backyard since the shooting three months ago. He literally feels like a hostage in own home, and the Pahls are considering moving.
The attorney for Griffiths tried to get the charge reduced from assault to brandishing a weapon. The judge did not allow that. This is going to move forward. Griffiths' next court appearance is on December 14.
×
Related links
Most recent Utah stories