Estimated read time: 2-3 minutes
This archived news story is available only for your personal, non-commercial use. Information in the story may be outdated or superseded by additional information. Reading or replaying the story in its archived form does not constitute a republication of the story.
Brooke Walker reporting Dick Nourse has delivered the news to Utah households for 43 years. So, this afternoon KSL invited viewers to come down to Broadcast House and wish him well on his next adventure: retirement.
The public open house got underway at 3:00 this afternoon. First to arrive was the Salt Lake City Fire Department. They presented Dick with a hat, and all of them were able to say their goodbyes.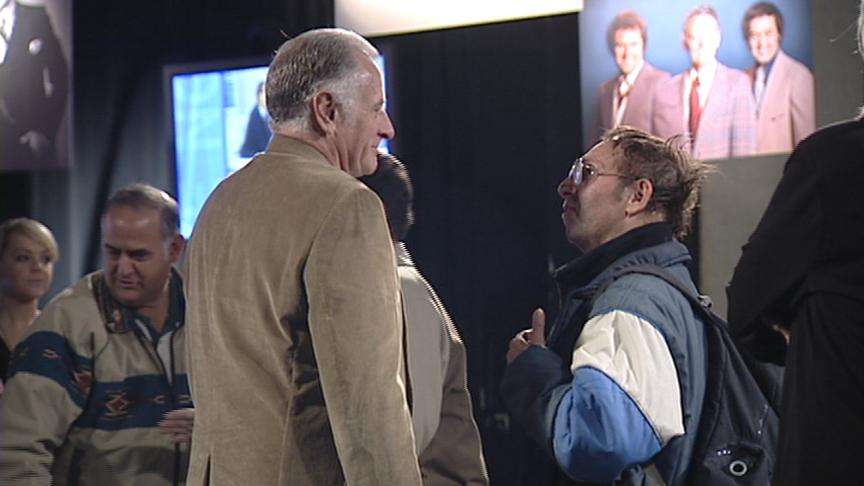 A steady stream of people continued pouring into KSL Broadcast House during the next few hours. And all of them seemed to have a Dick Nourse story. Even if it's not a personal connection, there's a connection through the television set.
"[I'm] just a little emotionally stressed out here, but people are super. You know, I don't know how many have been through the line, but I've only known personally maybe 10 or 12 of them. The others are just complete strangers but took the time to say, 'Hi.' It means a lot," Dick said.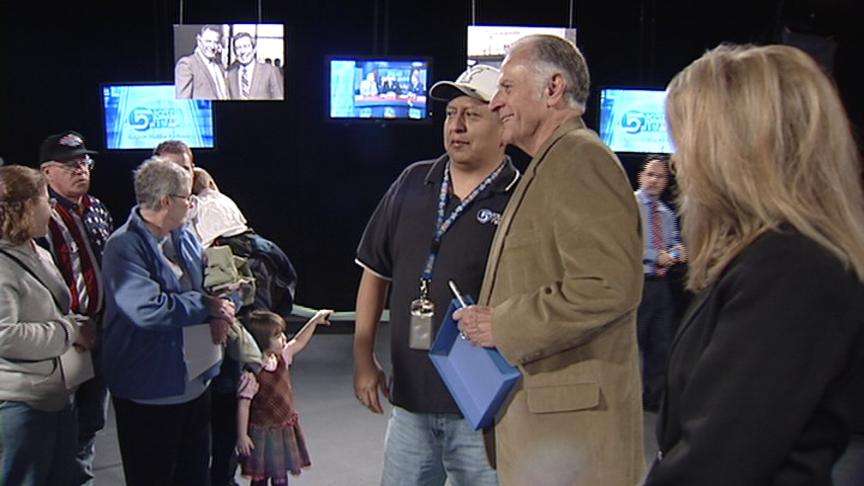 Besides saying, "Hi," there were also a lot of people giving congratulations, offering well-wishes saying, "Thank you."
"You know, you just have to stop and think. Thank you for watching is really where the thanks needs to be, but it's an honor to be thanked for telling people what's going on in their community and in their world, and it's hard to respond and to answer. But I just really am honored that people would look at the impact I must have had on their lives, and there's no words that can describe how you feel," Dick said.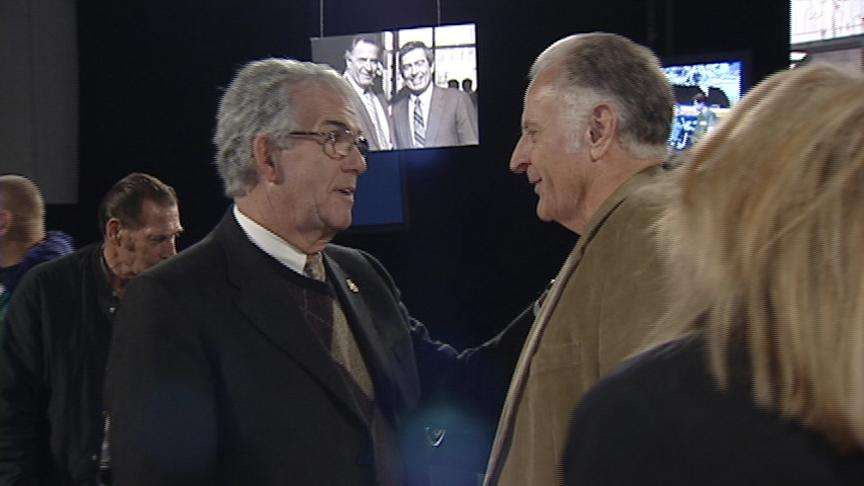 Dick's wife, Debbie, said there have been overwhelming emotions as they prepared for this day. "I told him, 'You're not going to make it.' He thinks he's going to be strong, but he's not going to make it. He has had emotional times talking about it or thinking about it," she said.
Please join us tomorrow tonight for a special farewell newscast at 6:30 p.m. We'll celebrate his 43-year broadcasting career.
×
Related links
Most recent Utah stories