Estimated read time: 4-5 minutes
This archived news story is available only for your personal, non-commercial use. Information in the story may be outdated or superseded by additional information. Reading or replaying the story in its archived form does not constitute a republication of the story.
SALT LAKE CITY — So many of us live a happy-go-lucky life. We spend our days watching TV, changing diapers and pulling weeds. This seems like a reasonable set of maintenance tasks, at least until reality falls on us like a piano from the sky. One day we wake up only to find out too late that the car's engine is out of oil, the tires are flat, the furnace won't work and the roof is leaking.
Are you ready for winter?
While there are tire stores that can take care of some of those items, having your home prepared for winter can be a more difficult thing to fix. Here's a good bet: Snow is about to fly, and there is a pretty good chance that some of it is going to land on your roof. Does your roof have the ability to drain that snow? Or will you get to share some of the wintry goodness within your home that is otherwise known as a roof leak?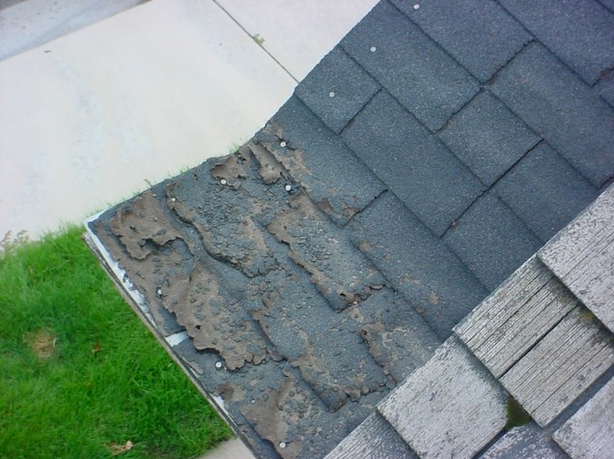 Ice dams: kryptonite to your shingles
So here's the scenario: Snow falls. It hits your roof. It's cold. Your attic is warm. Snow melts and trickles down, then it refreezes because the warmth in your attic is at the top. The ice builds up, becoming more and more sinister as it grows. This is like one of those alien movies where aliens grow in pods, but the aliens never caused a mold problem.
A growing ice lens can pry up shingles, damage the face of the roof and generally cause havoc. Then things get more interesting: With the shingles now trashed, the ice can melt under the shingles and drop winter's dew right into your living space. That's right: mold, termites, rot. And in December, there is nothing you can do about it — only a fool would get on a snow-covered roof.
What you can do
There are a number of steps you can take to reduce your risk of ice damming. The first is to make sure that your roof is adequately vented. You can create a cool roof by installing turtle vents, an attic fan or ridge vent near the crest of the roof, then by making sure that your soffit vents are installed and open. These are the perforated vents that lie beneath the outer edges of your roof line.
If air can move into your attic through the soffits, circulate though the attic and leave through the attic vents, you have accomplished step one. Depending on your roof, your work might be complete.
Step two? Take a look at your roof and its slopes. Does your roof tend to force large drainage areas into small locations? Imagine your entire roof covered with an inch of ice. As the ice begins to melt and flow downhill, what areas are going to pile up? These are the areas that will need more attention. Finally, make sure your rain gutters are clear — you don't want them to become the world's heaviest ice cube tray.
Ice-melting tape to the rescue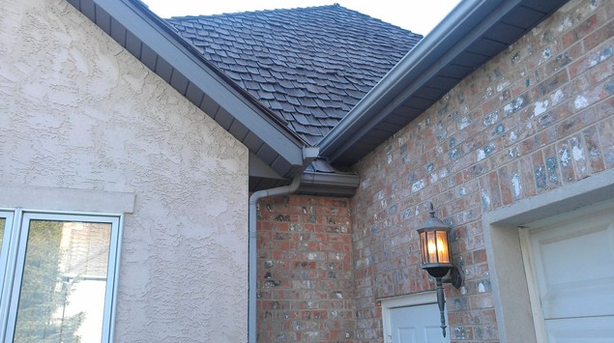 Ice-melting tape is just that: It melts ice. Often, tape is used as a replacement for a poorly vented attic — don't make that mistake. It's like a toddler learning to walk — Don't start with step 2.
But you're on it — step 1 is covered, so here goes: Place ice-melting tape at the locations where large volumes of ice are most likely to happen. Angles, corners, funnel points and zones less likely to see the sun are the most likely to beget roof monsters this winter.
Ice dams grow like aliens — they start small, cold and cute. Then they get ferocious. The difference is that ice dams are coming in a matter of weeks. The aliens? That's at least a year or two away.
Garth Haslem is a regular contributor, structural engineer and home inspector since 1993. Author of "The Household Hazards Handbook" and "Home Maintenance Guide." Visit homemedic.tv and crossroadsengineers.com Facebook: Garth Haslem—the Home Medic.
×
Photos
Related Links
Related Stories