Estimated read time: 2-3 minutes
This archived news story is available only for your personal, non-commercial use. Information in the story may be outdated or superseded by additional information. Reading or replaying the story in its archived form does not constitute a republication of the story.
NAPLES, Florida — An 11-year-old Florida boy is being called a hero after taking the wheel of his school bus when the driver suffered a medical condition Tuesday.
Jackson Bonar, 11, was the last kid on his bus coming home from school when just blocks from his home his bus driver, 55-year-old Robert Kelly, suffered a medical condition and passed out.
"He started curving and he made a strange face at me and started going toward a tree, so I put my foot on the brakes but the bus was still moving so I turned the steering wheel so the airbag wouldn't go out and hurt him anymore," said Bonar.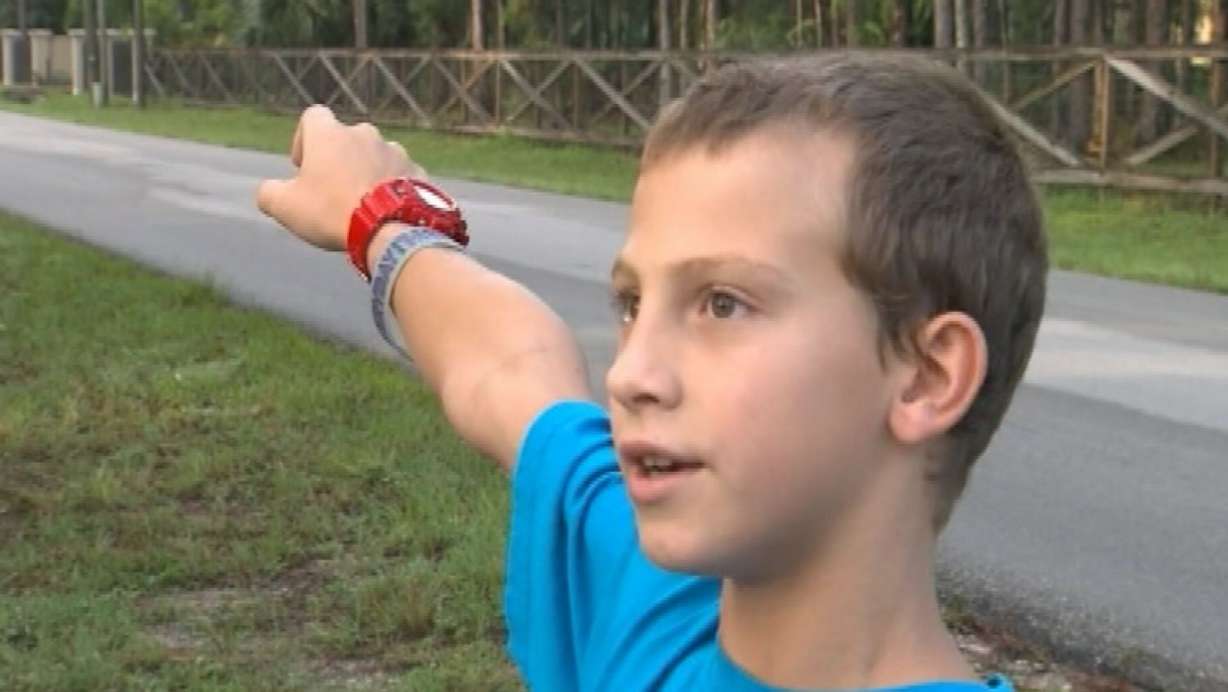 The sixth grader took the wheel, avoided a tree and guided the bus into a fence as he hit the brakes.
"I was very scared," Bonar said.
Right after the accident, he called him mom.
"He was just screaming in the phone and I thought he was playing around and I just yelled at him, 'Stop! I can't understand you!' He said, 'Mom the bus driver he just had a stroke, he just had a heart attack.' I called 911 and headed down to the bus," said Paula Bonar.
---
He's just a little brave man isn't he? I mean, how do you do that?
–- Robert Kelly, bus driver
---
Robert Kelly was taken to Naples Community Hospital.
He and his family are in awe of the boy's courage.
"Amazing," said Kelly's wife, Kathleen. "He's just a little brave man isn't he? I mean, how do you do that? Eleven years old, that's amazing. I've seen grown folks that don't react as quickly."
While doctors still don't know what happened to Kelly, he says he feels as healthy as ever and can't wait to get out of the hospital so he can thank Jackson for diverting a possible disaster.
"I'd give him a big hug," Kelly said. "Just give him a big hug and thank him from the bottom of my heart, nice little boy."
Family members say Jackson knew what to do because he has experience driving golf carts and four wheelers.
Kelly should be out of the hospital and back on his bus route in a day or two.
×
Related links
Most recent Features stories