Estimated read time: 2-3 minutes
This archived news story is available only for your personal, non-commercial use. Information in the story may be outdated or superseded by additional information. Reading or replaying the story in its archived form does not constitute a republication of the story.
Whit Johnson reporting Our ksl.com comment board is generating quite a response regarding a story Eyewitness News ran yesterday about a man who was assaulted at the BYU/Utah game. Many are sharing more stories about violence that took place. Today, Eyewitness News spoke to BYU police about the safety concerns.
The man who was assaulted claims it took nearly half an hour for security to respond, but BYU police say they had to prioritize all of the events that took place. They say LaVell Edwards Stadium is still a safe place to watch a game.
The heated rivalry game between the Utes and Cougars once again lived up to the hype. But in the midst of emotion and celebration, there was violence. "There was blood gushing all over my face," Brett Johnson explained.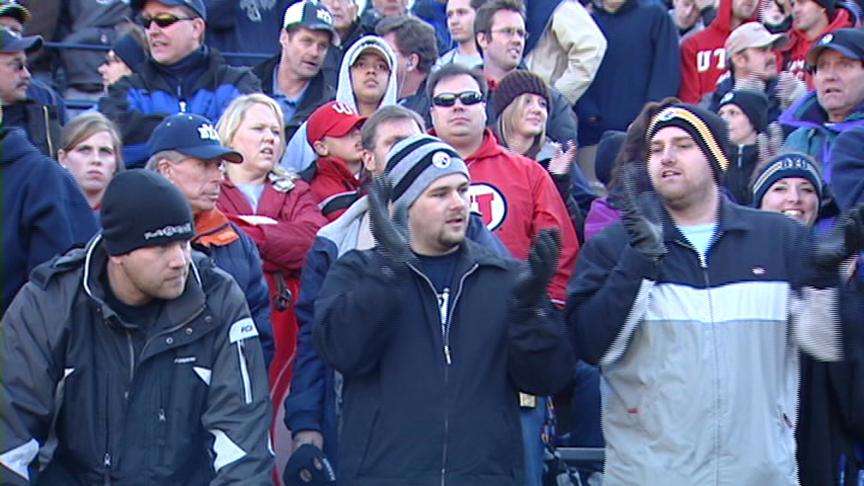 Johnson is a die-hard Utah fan and says he took a head-butt from an angry BYU supporter. "It took a good half-hour, 45 minutes before I ever even spoke with a police officer," he said.
Johnson says if security responded quicker, they would have been able to catch his attacker.
On our comment board, C.U. writes, "I was disappointed to see Utah fans in my section get things thrown at them, but I've seen that happen at RES (Rice Eccles Stadium) also."
Silverback writes, "The Ute fan (who was directly behind us)decided to push one of us in front of him and took off this guy's hat and threw it."
BYU Police Lt. Greg Barber said, "Other venues that have a rivalry games, I think if they had one assault, you'd be doing a news story on 'we only had one assault.'"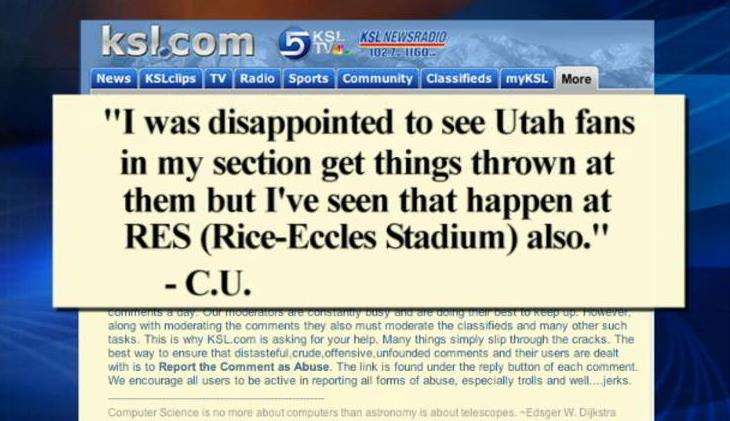 BYU police admit securing a stadium of 65,000 people with about 150 officers can be a challenge, but they insist every measure is taken to keep the aggression on the field. "It's a very safe place to attend an event," Barber said.
Johnson suffered from a broken nose and nasty cut. BYU police say if his injuries had been more serious, paramedics would have been able to get to him quicker. Police are also still actively looking for Brett's attacker.
×
Most recent Utah stories