Estimated read time: 2-3 minutes
This archived news story is available only for your personal, non-commercial use. Information in the story may be outdated or superseded by additional information. Reading or replaying the story in its archived form does not constitute a republication of the story.
SALT LAKE CITY — Two Salt Lake surgeons have won national honors for volunteer medical missions all over the globe. Each has taken dozens of trips to poor countries, not just to help individual patients, but to raise global health care standards.
Dr. Ray Price won the Surgical Volunteerism Award from the American College of Surgeons and Dr. Catherine deVries won the Surgical Humanitarian Award. Their awards are a signal that Salt Lake City is becoming a hub for an effort to improve health care around the globe.
Price has made numerous trips to Mongolia to do laparoscopic surgery. But he said his primary focus is to "help people provide for their own people" by teaching surgical techniques to Mongolian surgeons.
In all, he estimates he's made 24 to 30 foreign trips to about a dozen countries, usually on his own time and at his own expense. Dr. deVries figures she's taken at least 80 foreign medical trips, in spite of the personal cost in time and money.
---
It's my career. It's what I do. This is my passion.
–Catherine deVries
---
"It's my career," deVries said. "It's what I do. This is my passion."
Both doctors believe the surgery they do is less important than the educating they do for medical personnel in poor countries.
"Just going over and operating didn't seem to make a whole lot of difference," Price said. "But going over and being able to try to do something that's sustainably lasting, and that they can take on themselves, yeah, we're seeing big differences."
Sometimes the surgeons have learned to teach about health care systems from the ground up, deVries said. They even deal with such issues as electrical supply, laundry and plumbing.
"If they're getting infections because of unsanitary conditions on a ward," deVries said, "it does no good to teach an excellent operation."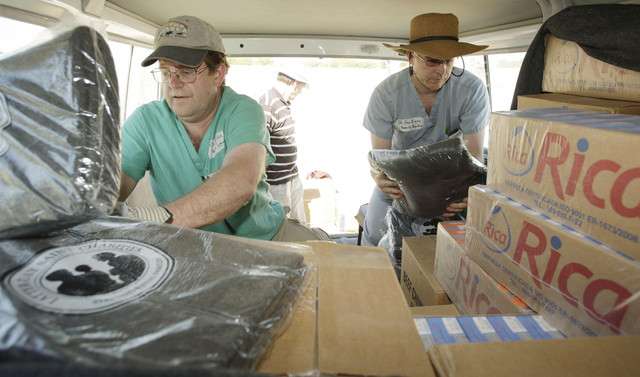 The two surgeons said they've seen real progress in health care, in spite of the limitations in poor countries. And that's what keeps them going.
"You build friendships around the world that I hope will actually build relationships that will make countries come together," Price said.
"People around the world have a very warm spot for Americans and their generosity," deVries said. "And we sometimes forget how much people really value that about us."
The two doctors were instrumental in setting up the Center for Global Surgery here at the University of Utah. It brings together experts to strategize methods for making their vision of a healthier world into a reality.
Dr. Price is a general surgeon affiliated with the Intermountain Medical Center. Dr. deVries specializes in pediatric urology and is director of the University of Utah's Center for Global Surgery.
×
Photos
Related stories
Most recent Utah stories