Estimated read time: 4-5 minutes
This archived news story is available only for your personal, non-commercial use. Information in the story may be outdated or superseded by additional information. Reading or replaying the story in its archived form does not constitute a republication of the story.
You may have noticed that we're honoring our friend Dick Nourse and celebrating his long career here at KSL. There was a time, 27 years ago, when we - and Dick- weren't so sure he was going to be around; doctors told him he had cancer.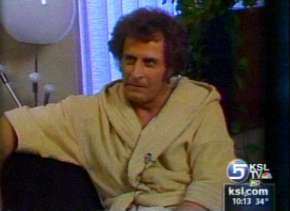 His co-anchor Shelley Thomas interviewed him, just after he started chemotherapy. When she asked how he felt, Dick replied, "I feel good. I get these bad headaches. I uh, uh can't seem to shake, but I uh, I feel like I want to get up and get out and get back to work. And I think I could handle the job."

Click play to watch the raw interview below.

Dick Nourse Interviews Jon Huntsman, Sr.

**NOTE: Viewing the video requires Flash Player 8 or higher. If you are not prompted to install the Flash Player, [CLICK HERE to Download Flash Player](http://www.adobe.com/products/flashplayer/)**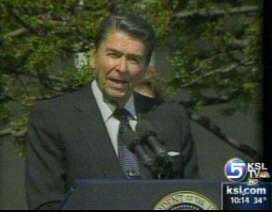 He 'handled the job' all right and a lot more. Dick has raised thousands of dollars for cancer research. As a cancer survivor, he's inspired hope. In 198X President and Mrs. Ronald Reagan honored Dick in a Rose Garden ceremony at the White House.
"People need to know that cancer isn't something to run and hide from. Cancer is a fact that must be faced and dealt with," President Reagan said.
This seemed like a good time to look back and see what's changed since Dick was cured of cancer in 1980. Dick talked to the founder of the Huntsman Cancer Institute, Jon Huntsman, Sr.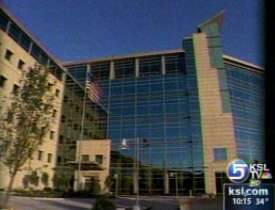 Hunstman said the Huntsman Cancer Institute houses "some of the largest laboratories for cancer research in the world."
The 'lab rats' at Huntsman Cancer Institute are tiny zebra fish. "Well the zebra fish, Dick, are really interesting because their DNA is very similar to a human being's DNA," Huntsman explained.
The University of Utah was a world-class center for cancer research even before Jon and Karen Huntsman donated millions for the Huntsman Cancer Institute and Hospital. It's bigger and better today.
Huntsman also said, "When you take both research and clinical care, that is our hospital attached together, we're one of only three or four that have that remarkable combination, to translate our research that we have right into patient care and can give them the earliest indications of help and advancements in help, in advancements in medicine."
Dick also asked him about the advancements made by researchers. He replied, "Well, our researchers today have made enormous breakthroughs, ah, Dick. We haven't, we haven't found the ultimate cure. We don't have that magic bullet. But we found, instead of 100 cancers that were known to man when we first started in 1993, there are now 200 cancers. In fact, your cancer, Dick, lymphoma is one of those."
Dick told Huntsman, "When I was first diagnosed, I was just ready to jump on anything. I had people say, 'Go to Germany, go to Mexico.' I thought about it. I was desperate! But I thought I had to give, I thought I had to have confidence in my country.
"But then it was, I had three shots. I think it was, the syringes were about like this. It would take about five minutes to pump each one into me, and you'd just feel that stuff going into you - oh man! But then it worked!"
Huntsman said, "Well progress has been made because we're on the stick, and I have to tell you right here, and I hope that the people of Utah and the Intermountain West are watching this, because Dick Nourse was one of the first outspoken people in media to talk openly about cancers. When you had lymphoma, people weren't talking that openly about it, Dick. And you began to make an awareness program; you began to discuss it.
"Some people like you, who've suffered through two kinds of cancer, and I just hope and pray that throughout the existence of this cancer institute that thousands and thousands of lives can be saved.
"And I hope, Dick that we can find an end to this. I'd like to turn this beautiful facility into a lovely hotel someday and never have to deal with cancer research again."
Dick's final newscast will be this Wednesday night, but on Tuesday, you will have an opportunity to say farewell to Dick.
KSL 5 will be hosting a public Open House for Dick on Tuesday, November 27th at Broadcast House from 3 p.m. to 6 p.m. This will be the only public event.
×
Most recent Utah stories