This archived news story is available only for your personal, non-commercial use. Information in the story may be outdated or superseded by additional information. Reading or replaying the story in its archived form does not constitute a republication of the story.
GREENCASTLE, Ind. — A man who flipped his car after allegedly flipping off a pair of LDS missionaries was sentenced Tuesday to one day in jail for driving while intoxicated and ordered to pay $820 in fines and court fees.
Benjamin Brewer, 24, was arrested Aug. 18 after flipping his silver Honda Civic near the campus of DePauw University while driving with a blood-alcohol level of .17, more than twice the legal limit.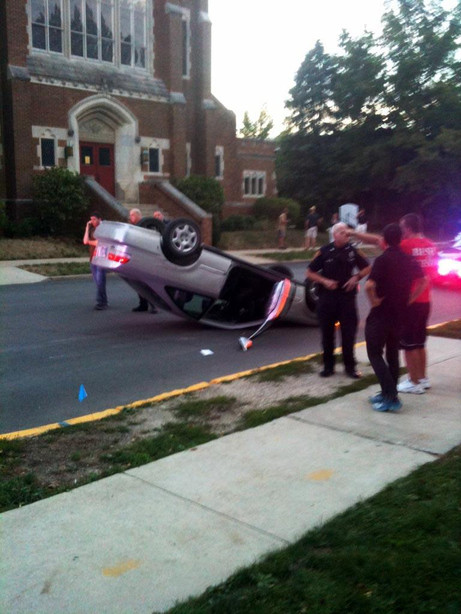 Brewer flipped off two missionaries for The Church of Jesus Christ of Latter-day Saints seconds before his car flipped at 8:40 p.m., the university's newspaper, The DePauw, reports.
"We were just walking, and he looked back and flipped us off," Scott Brezenski, one of the missionaries, told the paper. He said the driver was carrying a cigarette in the hand he used to make the gesture.
The right side of Brewer's car hit a curb and ramped up the support of a telephone pole, according to the missionaries.
"Then the car flipped 10 to 12 feet in the air," Brezenski said, adding that the car then spun and landed about 20 feet away.
There were no injuries reported. Along with the jail sentence and fine, Brewer will have his license suspended for 30 days, at which point he will use a probationary license for 180 days. Police said Brewer was not a university student.
×
Related Links