Estimated read time: 2-3 minutes
This archived news story is available only for your personal, non-commercial use. Information in the story may be outdated or superseded by additional information. Reading or replaying the story in its archived form does not constitute a republication of the story.
NORTH SALT LAKE — As a social-networking site, Facebook has its friends and its foes. But a couple of Utah women will never forget how it helped them find each other.
Chelsea McKell and Brandy Daniels met for the first time Monday, after friends of friends steered them toward one another. They're now friends — and thanks to Facebook, of course.
"I believe in Karma," McKell said. "I believe good things happen when you do good things. I think I'm just as excited as she is, honestly."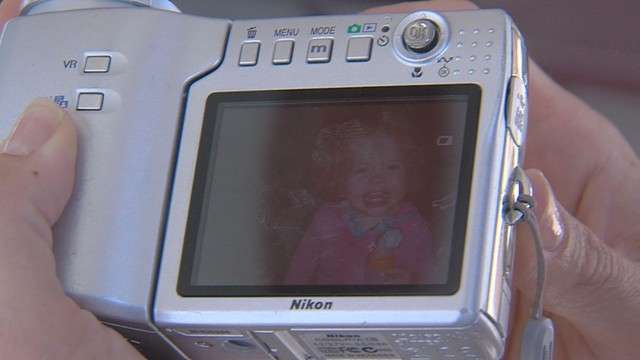 The women met in a North Salt Lake park, where McKell returned a Nikon digital camera that Daniels thought had been stolen.
"Most times you don't get these things back," McKell said.
"Nope. I didn't think I'd get this back at all," Daniels said, holding up her camera.
Daniels lost the camera in April. Several cars in her neighborhood were burglarized, including hers. She actually thought the camera was stolen following an accident the next day.
"It's a year worth of pictures," she said, looking at the Nikon. "My husband and I adopted a little girl (the) latter part of last year, and this was basically the last year of our lives with her."
The couple had photos of their daughter at Halloween, Christmas and her first birthday stored on the camera.
Four weeks ago, McKell found the camera in a Bountiful park. When no one showed up to claim it, and fliers produced no leads, she turned to Facebook. Four days ago, she posted a group picture from the camera to see if the owner turned up.
"There are about a thousand pictures on it of a nice looking family," she wrote. "I'd be seriously bummed if I lost a camera like this."
---
People started sharing like crazy ... I think I had 100 shares in that first day.
–Chelsea McKell, found stolen camera
---
"People started sharing like crazy," McKell said. "I started getting phone calls like, 'Hey, I know somebody in that photo.' ... I think I had 100 shares in that first day."
By Sunday night, a Facebook message was headed to Daniels, who called McKell Monday morning.
"And now I have my camera that some little crook stole," Daniels said.
McKell said she's amazed how quickly the Facebook network worked. And the women's Facebook friends are excited about the way it turned out too — as are and their friends' friends, and their friends' friends' friends.
"Everybody is so excited, like this is a big celebration," McKell said.
"And now I have a new friend of Facebook," Daniels said.
Daniels says she now plans to start saving her photos to a disc, or a hard drive. That way, if something happens to the camera again, she still has the photos.
×
Photos
Related stories
Most recent Science stories