Estimated read time: 2-3 minutes
This archived news story is available only for your personal, non-commercial use. Information in the story may be outdated or superseded by additional information. Reading or replaying the story in its archived form does not constitute a republication of the story.
Nicole Gonzales reporting Utah home owners may have reason to be concerned with a natural gas that increases the risk of nonsmoking lung cancer.
Some Utah-based researchers are urging homeowners, especially those along the Wasatch Front, to get their homes tested for radon. The gas is colorless, odorless and tasteless.
It doesn't matter how old your home is, it can still contain radon. In fact, one-fourth of all homes in Utah have high levels of the gas.
Radon is a gas that comes from the natural breakdown of underground uranium. Since many homes along the Wasatch Front are built on uranium-rich granite, researchers say getting your home tested is a really good idea.
"We have encouraged the public to test their homes because radon is a tasteless, odorless gas that occurs from decay in the soil. In fact, it's radioactive decay and it actually permeates foundations in homes," explained Bob Parenti, president of the Utah Safety Council.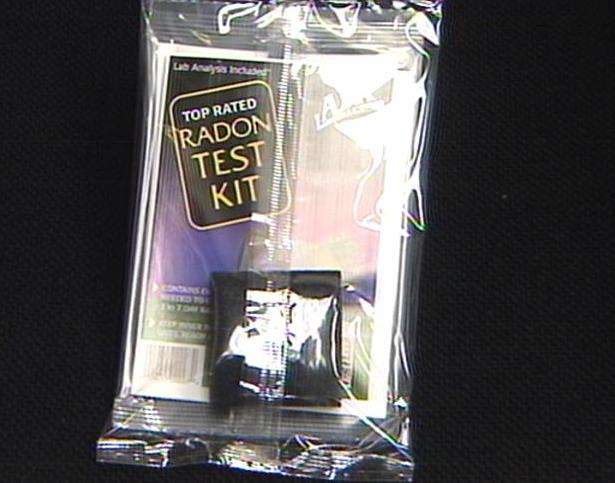 Homeowners can test their homes using a simple, at-home radon testing kit. Test kits run about $10 to $12. If your home tests higher than a level four, a secondary test must be done. After that, a high level of radon can only be remedied by installing a $1,200 ventilation system in the home's foundation.
One homeowner said getting a radon test was very important to him. "I know that it causes 10 percent of cancers, lung cancers, and a lot of those lung cancers on people who don't smoke. So, radon's probably the highest risk that I have for developing lung cancer. That's why I did it. I also want to protect my kids," homeowner Dave Bolick said.
Radon environmental consultants are offering 250 free kits. For more information on how to get one of those free kits, click the link to the right.
Otherwise, you can go to your local hardware store and pick one up there.
×
Related links
Most recent Utah stories