Estimated read time: 6-7 minutes
This archived news story is available only for your personal, non-commercial use. Information in the story may be outdated or superseded by additional information. Reading or replaying the story in its archived form does not constitute a republication of the story.
SALT LAKE CITY — "Premium Rush" rides into theaters Friday and the film is enjoying early positive reviews. While I was checking out some early press materials for the new Joseph Gordon-Levitt bike messenger movie a flood of films that use bikes, motorcycles, skateboards and everything else hit me. Movies like "Quicksilver," "American Flyers," and "Lords of Dogtown."
Then there were a few others that I threw out to co-workers and there were only a few of us that knew these gems. So, I thought I'd pass these films that are obscure, cheesy, dated and so much stinking fun to watch for some reason. Well, only fun if you have a group of friends around to help you poke fun at them.
So, here's a list of four obscure and silly extreme sports films and one that's not as obscure, but so very awesome.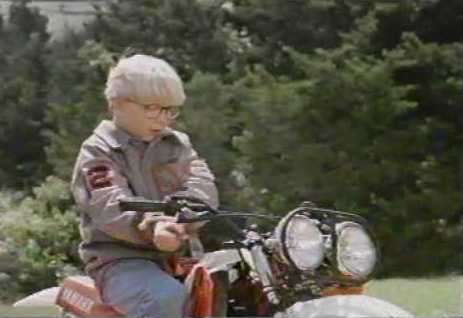 For those of you who ever wondered if Ralphie from "A Christmas Story" was in anything else as a kid, he was, "The Dirt Bike Kid." And for those of you who never saw it as a kid I am sorry you missed out on the opportunity. Watch it as an adult and you may become ill, but watch it as a nine-year-old and you will be in heaven.
Jack Simmons is a normal kid who loves dirt bikes and he manages to get his hands on a magic dirt bike that saves his town and also gives him the ability to fly around the city. Yes, the dirt bike flies. Also, the film ends with a huge food fight at a hot dog stand, what's not to love about this movie?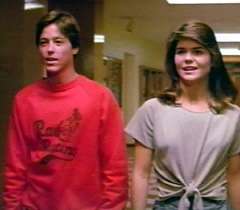 When you've directed Burt Reynolds in some of his best known films like "Smokey and the Bandit," "Hooper," and "The Cannonball Run" what's left to do? Direct a film about BMX racers in the 80's of course.
That's exactly what director Hal Needham did when he took on the movie "Rad" and let's just say that his career took an interesting downward trend after that.
"Rad" is a BMX movie that I have probably seen about 100 times. There is a small group of kids who grew up in the 80's who latched onto this movie and wanted nothing more than to be Cru Jones.
In the movie Cru is a paperboy who enters a BMX bike race in his town and shows the big sponsored riders that he's the best around.
The acting is bad, the plot is beyond predictable, but I will admit, the bike stuff is pretty cool. Especially the incredible bike dance between Cru and Christian (Lori Laughlin).
"Rad" is a film that you watch and just shake your head trying to figure out how it was ever released, but for me and that select group, it is a classic that needs to be released onto Blu-Ray soon.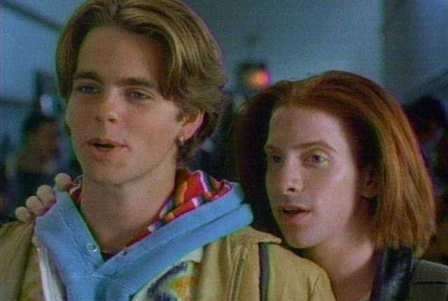 In the early 90's skateboarding was still kind of cool and everyone still owned a bike, but anyone who was anyone was a rollerblader. And of course there was a movie to appeal to all those "cool" kids, "Airborne."
"Airborne was released in 1993 and films do not get much more predictable, corny and ridiculous than this. But when it came out I was 10, owned a pair of TRS Rollerblades and watched that movie a thousand times.
The movie follows California surfer/rollerblader Mitchell Goosen who has to move to Cincinnati with his aunt, uncle and bizarre cousin. While there, Mitchell struggles making friends and fitting in, but all that goes away when people notice his mad skills on those roller blades.
Despite its ridiculousness it did have three things going for it: Seth Green as the nerdy cousin, Jack Black in one of his first roles and The Devil's Backbone. If you've seen the movie you know what I'm talking about.
Rollerblading isn't quite as cool as it use to be, is it at all anymore? But the movie actually shows off some pretty impressive stunts and despite its corniness, it's still pretty fun. That's also the 10-year-old in me speaking, so take it for what it's worth.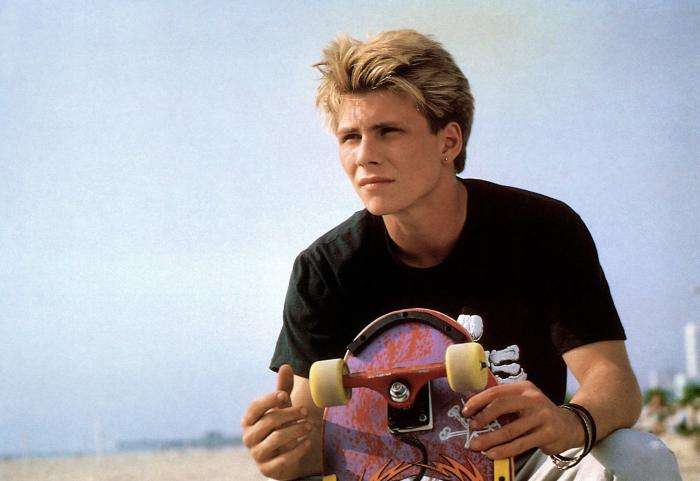 This one isn't quite as obscure as "Rad" but it's close.
Maybe you've never heard of "Gleaming the Cube" but this was a staple in the childhood of many 80's kids.
The film stars Christian Slater as a slacker skateboarder who decides to take the law into his own hands and find his adopted brother's killer.
The movie is classic 80's, ridiculous clothes, forced dialogue and rebellious teenagers who always end of making the right choice. But the film also has an underground bedroom, plenty of action and Tony Hawk doing what Tony Hawk does best, skateboarding. That's right; Hawk has a small role in the film and did a majority of the skateboard stunts.
"Gleaming the Cube" has not stood the test of time, but sitting around with some friends as you rip it apart will be a great way to spend a nostalgic evening.
This one isn't quite as obscure or as old as the others, but "Hot Rod" is a cult classic.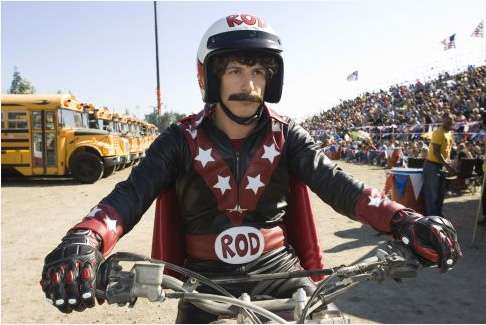 "Hot Rod" is a downright ridiculous film and that's why it's fantastic. It's easily one of the most quoted films of the past decade and its long life on DVD has helped make Andy Samberg a household name.
"Hot Rod" is not for everyone, but at some point I'm willing to guarantee it will make everyone laugh. You can hate the film as a whole, but there's at least one moment that will get you chuckling against your will.
Andy Samberg plays Rod Kimble, a terrible stunt man who is trying to raise money to get his step-father a new heart. Why does he want to save his step-dad so bad? To beat him up, that is the sole motivation to Rod's good deed.
The movie may be completely ridiculous but it's totally cool beans in my book.
Have you seen these movies? Did you love them as a kid or have you hated them from the start? What are your favorite extreme sport movies? What obscure ones did I miss? Let me know on the comment boards and on Facebook or shoot me an email.
×
Related links
Most recent Features stories