Estimated read time: 2-3 minutes
This archived news story is available only for your personal, non-commercial use. Information in the story may be outdated or superseded by additional information. Reading or replaying the story in its archived form does not constitute a republication of the story.
Gene Kennedy reporting Stealing cars to sell the parts: It's an operation that had been going on for months. This afternoon, police say they have the evidence and the surveillance video to back it up.
The thieves are now behind bars. Midvale police caught them after someone reported suspicious activity behind the Sportsman's Warehouse distribution center.
You might think this was the perfect setting to strip stolen cars. There are railroad tracks to one side of the lot and a lot of loading docks. It seems like a secluded area. It's all perfect, except for the surveillance cameras.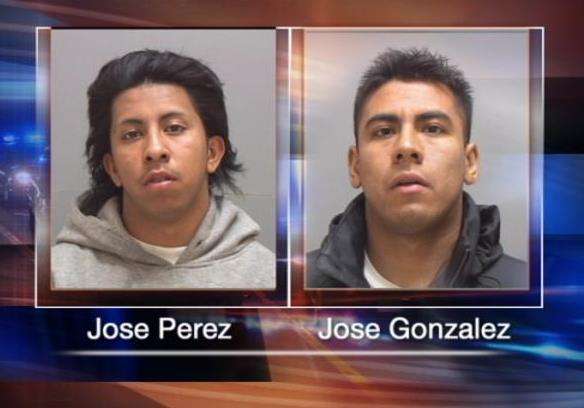 The cameras show the thieves bringing three stolen cars to the back of the Sportsman's Warehouse distribution center around 4 a.m.
"They would just take the lugs off the tires and drive them until the wheels fell off and leave the car sitting there on the ground," explained Midvale Police Detective Jake Cutright.
It almost appears like a pit stop operation. The thieves want the rims and tires, then they jimmy their way into the cars to steal stereos, too. "Just from what we've seen in the investigation, they know what they're doing," Midvale Police Sgt. John Salazar said.
They're so busy that they're oblivious to the police officer watching them until he pulls up in his squad car and flashes his lights. The suspects make a run for it, but don't get far.
Police arrested four people: two adults, two teenagers. "They were mostly after the wheels and the tires. He said he could sell these for $400," Cutright said.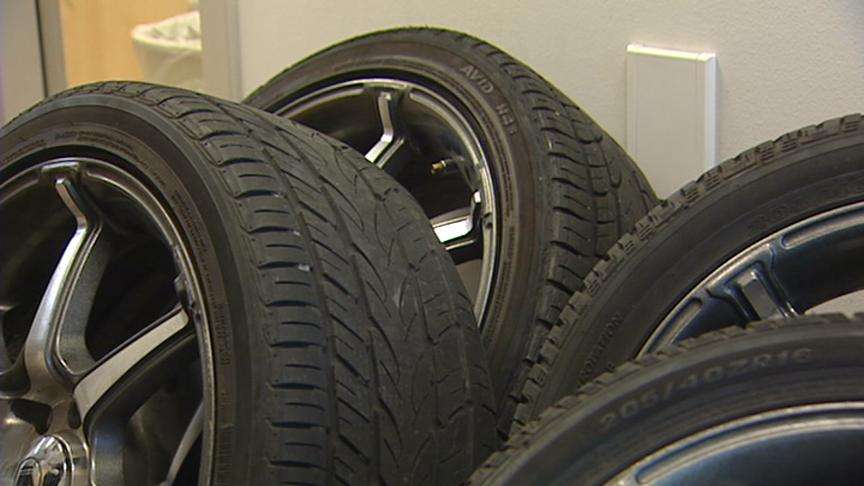 Investigators say the four confessed to the crime. The juveniles are in detention and Jose Perez and Jose Gonzalez are in jail.
Police have a cubicle full of evidence. "The guy who had these at his house said he was the main leader. He organized it. He would pay his other guys 10 percent of whatever he made, but he kept the rest of it," Cutright explained.
Police say the thieves stole six cars last night from the Remington apartment complex in Midvale, but it's been going on for months before this morning's bust. "[There are] several victims we don't know about," Cutright said.
This morning's victims have their property back, and the thieves now face multiple felony charges.
×
Most recent Utah stories