Estimated read time: 2-3 minutes
This archived news story is available only for your personal, non-commercial use. Information in the story may be outdated or superseded by additional information. Reading or replaying the story in its archived form does not constitute a republication of the story.
Nicole Gonzales reportingWe're now only days away from Thanksgiving, which means some student musicians from Utah are getting closer to a very big performance.
The American Fork High School marching band left for New York City this morning to perform in a very popular parade.
The students were really excited. Some got to the airport as early as 4 a.m. They were tired, but they had that giddy energy.
Most of all, students were just eager to be the first marching band from Utah to perform in the Macy's Thanksgiving Day Parade.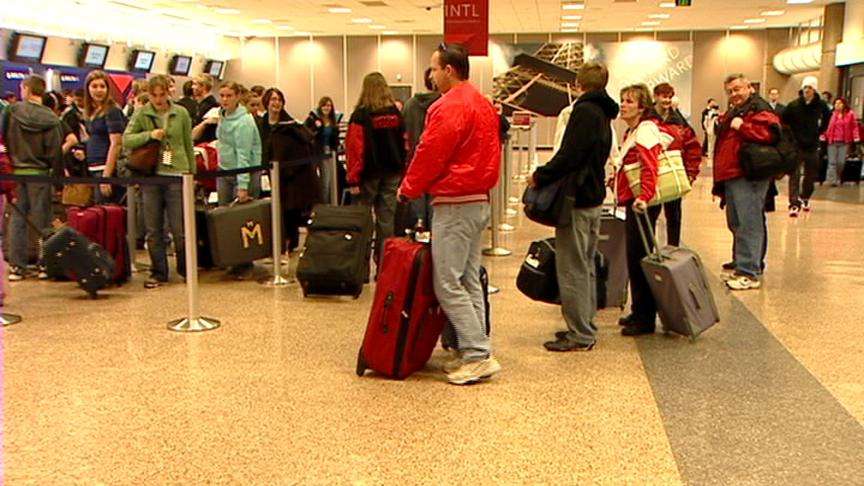 Traveling around the holidays can be stressful, but these students from American Fork High School are only looking forward to performing in the most popular Thanksgiving parade.
Deborah McKinney, a sophomore at American Fork High, says she is going to "just go have fun, not think about it I guess. We've practiced enough that we're prepared; just have to not let it get to us."
Two hundred and sixty band members, along with parents and instructors, are going to New York City for five days, and it wasn't cheap.
The Bank of American Fork donated $20,000 to the cause; that matched the $20,000 the students raised from corporate donations.
One parent, who is going with the band, says it's money well spent, especially if he gets to spend time with his two sons in the band. Greg Carter says, "It's good to spend time with them. I don't think as a parent you can't spend quality time with your family. This year I get to spend all the time with them and do what they do."
The marching band is one of six bands from across the country invited to play this year.
You can see the American Fork band performance on Thanksgiving, right here on KSL. The parade starts at 9 a.m.
×
Most recent Utah stories