Estimated read time: 3-4 minutes
This archived news story is available only for your personal, non-commercial use. Information in the story may be outdated or superseded by additional information. Reading or replaying the story in its archived form does not constitute a republication of the story.
SALT LAKE CITY — In 2003 director Ryan Little gave us "Saints and Soldiers," a film that was quite possibly the most pleasant surprise in local filmmaking in the past decade. On August 17th, "Saints and Soldiers: Airborne Creed" hits theaters and while the new film doesn't quite pack the same surprising punch and beauty of the original, the film is packed with emotion and solid performances.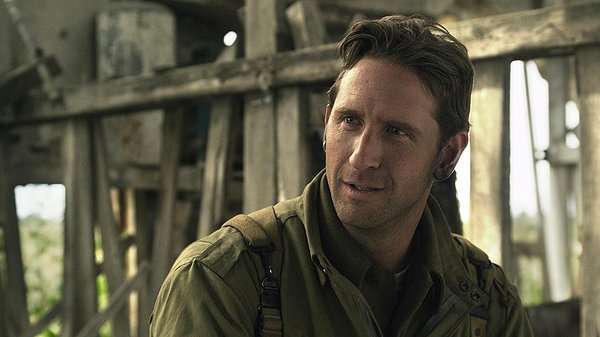 Airborne Creed follows three airborne troopers who miss their rally point in France and must make their way back to their squad. A simple enough story, but Little manages to interweave moral conflict and responsibility in an intriguing and thoughtful way.
One can't help from comparing Airborne Creed with its 2003 predecessor and in doing so you find yourself less emotionally attached to the characters. While new comers to the series, David Nibley and Jasen Wade, deliver fine performances, their back stories and character development seem to missing something. We get to see the kind of men Nibley and Wade were before they were called to war in flashbacks, but to be honest the flashbacks can often times become tedious and much too frequent.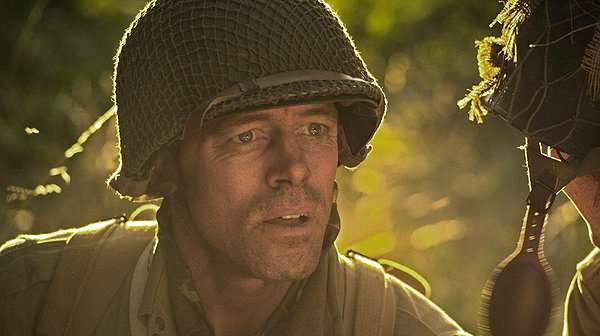 As the story unravels you better understand Nibley and Wade's motivations and attach yourself to their characters, but it almost seems too little too late.
Two actors who return for Airborne Creed are Lincoln Hoppe and Corbin Allred.
In the original Hoppe had a small role as a German soldier. In the follow-up, Hoppe is a German officer and much more of a central figure. Hoppe gives the entire performance in German and delivers some of the most powerful moments in the film.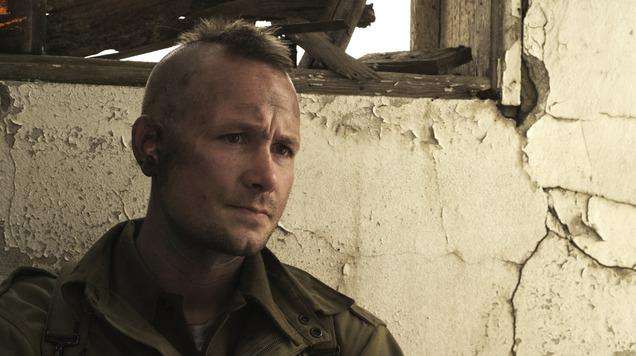 The other "Saints and Soldiers" alum returning for Airborne Creed is Corbin Allred.
Allred was the lead, Cpl. Nathan "Deacon" Greer, in "Saints and Soldiers." Casting Allred seemed an interesting choice considering (SPOILER) his character, Deacon, is killed in the original. In the new film Allred returns, but is a completely different character, with different motivations, personality and moral code.
Walking into the theater I was worried about watching Allred portray a different character in the same series. In "Saints and Soldiers" Allred was a shining light who you couldn't help but cheer for. But 10 minutes in you no longer remember "Deacon" Greer and you are enthralled with this new character, Rossi. Rossi is so far removed from Deacon and Allred pulls it off so well that you become lost in the character.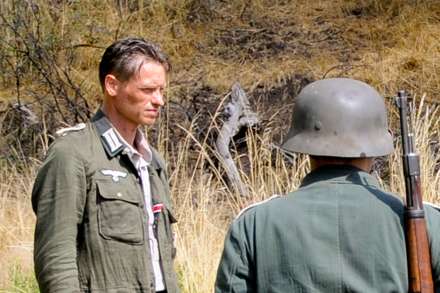 Allred slowly emerges as the lead in the film and scene between he and Hoppe is emotional, heartbreaking, inspiring and beautiful all at once. Truth be told, that moment seems to make up for the areas the film seems to come up short.
Airborne Creed was originally supposed to be titled just that, Airborne Creed, but in an effort to build upon people's familiarity with the earlier film, the "Saints and Soldiers" portion was added to the title. The reason I bring this up is because even though it's a "Saints and Soldiers" film, it stands alone as a fine movie and has some surprises you're not expecting.
"Saints and Soldiers: Airborne Creed" does not quite live up to its predecessor, but it is a film that is well worth a viewing for its beautiful cinematography, emotional core and mesmerizing performances from its leads.
×
Related links