Estimated read time: 1-2 minutes
This archived news story is available only for your personal, non-commercial use. Information in the story may be outdated or superseded by additional information. Reading or replaying the story in its archived form does not constitute a republication of the story.
Picture courtesy Andrew Adams, KSL NewsradioAndrew Adams and Courtney Orton reporting
Vandals used a screwdriver to start a front-end loader that created havoc in a Herriman park. It happened at a construction site off Mount Ogden Drive early Thursday morning.
The vandals used the loader to damage other construction equipment and destroy 25 native trees. The vandals' greatest feat was getting an enormous boulder on top of a backhoe.
"It does shut us down. We don't have means of keeping the men working when the equipment is ruined," explained Susan Johnson, of RA Johnson Excavating, Inc.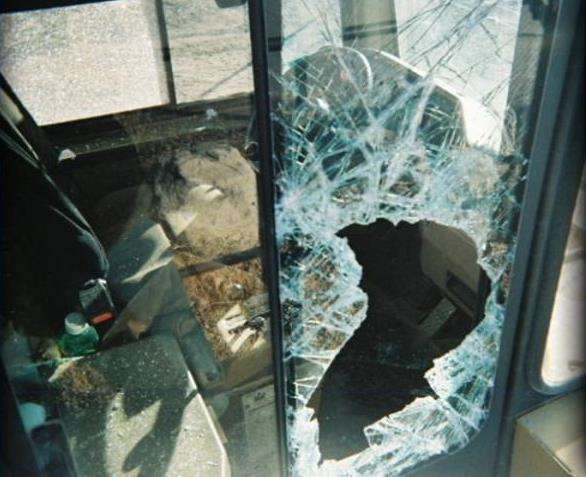 The damage is estimated at $100,000. Sheriff's detectives don't know who the vandals are. "It's probably adults or young adults because of the nature of complexity of operating machinery you'd have to be an adult to reach the pedals and controls on it," Salt Lake County Sheriff's Detective Steve Marshall said.
The vandals did leave their mark. They painted graffiti on the fence they broke through to get into the site. The only problem is that authorities can't decipher it.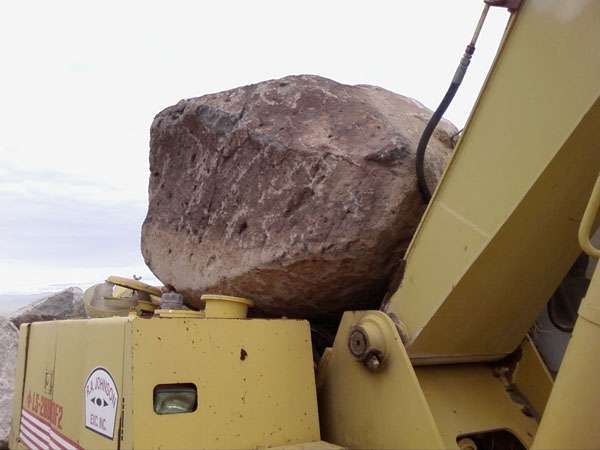 RA Johnson Excavating is offering a $2,500 reward for information leading to an arrest. If you have any information, call the Salt Lake County Sheriff's Office at 743-7000.
(The Associated Press contributed to this story. Copyright 2007 by The Associated Press. All Rights Reserved.)
×
Related links
Most recent Utah stories