Estimated read time: 3-4 minutes
This archived news story is available only for your personal, non-commercial use. Information in the story may be outdated or superseded by additional information. Reading or replaying the story in its archived form does not constitute a republication of the story.
SALT LAKE CITY — There is talk of Utah one day bidding for another Olympics. But will global warming allow enough of the greatest snow on Earth to fall in Utah?
Alexis Kelner hikes and skis Utah's mountains and has for decades. He's seen the changes in the snow.
"I would say they're quite dramatic if you looked at it over a 50-year period," Kelner said.
Author of "Skiing in Utah, A History" on Utah ski history, Kelner says for years people hiked, then skied, the glacial snowfield at the summit of Mt. Timpanogos in mid-summer.
"The snowfield at that time was much bigger and as I looked at photographs of the ski races the snow was like spring snow in Alta in April," Kelner said.
Lately, by August the snow is mostly gone.
Retired USU professor Fred Wagner edited a book on the warming West. "The precip each year in the winter is more and more rainfall and less and less snow," he said.
He says regions all over the globe are seeing receding snow and ice, milder, shorter winters which is causing deep concern on a variety of fronts — from water supply to cold-weather sports.
Related:
"The ski areas are going to be in jeopardy, some of them, particularly the low elevation ones," Wagner said.
In 2010, Vancouver's Olympics were hit by unseasonably warm weather and a drastic lack of snow. International Olympic chief Jacques Rogge called global warming "a worry" for the world that might affect "long term staging" of Winter Games.
Utah business leaders say they follow the climate studies, but are confident in skiing's future.
"I just can't even quote all of the studies that are on both sides," said Lane Beattie, President and CEO of the Salt Lake Chamber. "Is it a concern? Is water a concern? I have grandchildren. It's a huge concern."
"We believe we'll still have enough snow to maintain our ski and snowboard operations," said Mike Goar, Managing Director of The Canyons Resort.
The questions come on the heels of a wild 2012 with savage storms, raging wildfires, blistering heat waves and unrelenting drought. July was the hottest month on record for the continental U.S. since record keeping began, the 329th consecutive month in which the temperature of the whole globe topped the 20th-century average.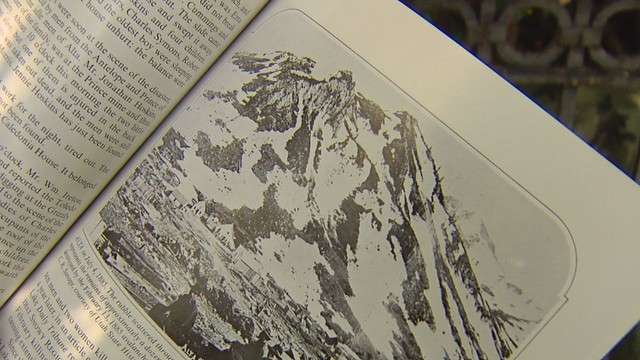 In Utah, research links rising temperatures to beetle-kill forests and shrinking snowpacks.
"The atmosphere is warming, we're getting an earlier snowmelt in the season and a faster snowmelt," said Robert Gillies, Utah State Climatologist. Gillies recently published a study finding Utah is clearly getting hotter. Another study found Utah temperatures are up on average more than 2 degrees over the last century. Overall, precipitation is up 9 percent as well.
"Especially in northern Utah, we're getting more precipitation, more is coming as rain and less as snow," he said.
No one weather event, whether it's a drought, flood, tornado, hurricane, cold spell or heat wave, can be specifically attributed to the warming climate. Climate scientists say long-range trends are key, and that as the atmosphere warms the weather dice get loaded, making extreme events more likely.
Skeptics say human impact on climate patterns is overstated. Kelner said he wonders what's next for the greatest snow on Earth.
If you're looking for a consensus on the subject - you're not going to find it in Utah.
Tomorrow, KSL will continue our conversation, with a look at the cold Utah politics of warming.
×
Photos
Related stories
Most recent Utah stories