Estimated read time: 2-3 minutes
This archived news story is available only for your personal, non-commercial use. Information in the story may be outdated or superseded by additional information. Reading or replaying the story in its archived form does not constitute a republication of the story.
Richard Piatt reportingOne hot-button issue made it today to the commission that regulates liquor in Utah, another one didn't.
Should sweet-tasting drinks that appeal to teenagers, but contain alcohol, be more clearly labeled? And, should the curtain that hides liquor from restaurant patrons come down?
The Division of Alcohol Beverage Control (DABC) didn't get around to dealing with the Zion Curtain issue.
It took most of the session to debate the labeling alcoholic energy and malt beverage drinks. In the end, they deferred their power to decide the labeling question to the Utah Legislature.
The alcohol-infused energy drinks can look just like the nonalcoholic kind in Utah. In states like California, those same brands are clearly labeled. The amount of alcohol is front and center.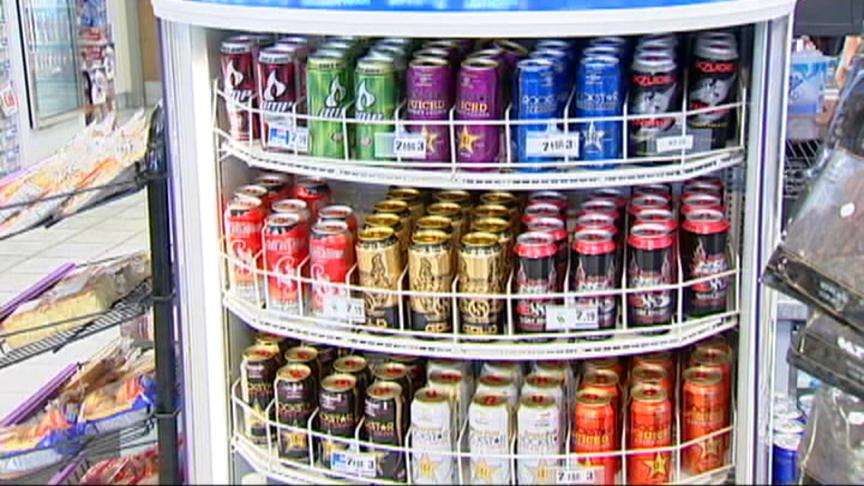 In Utah, the same information is literally in the fine print. A lot of people prefer the clear disclosure. Steven Christopher, a concerned citizen, said, "Whether it looks like a soda pop, or an energy drink, or looks like something else, it needs to be restricted heavily if it's going to be looking like that."
Pat Bird, a substance abuse counselor, said, "We do have Anheuser Busch, Coors and other companies involved in marketing products other than beer, and we need to have consistent labeling in order to protect the public."
Opposition to a clearer label came mostly from industry representatives who pushed for time to use up existing labels and cans.
This public hearing at the Department of Alcohol Beverage Control was expected to have a predictable outcome, right away for many. But DABC Commissioner Gordon Strachan offered a twist by proposing to defer the details rules to Utah lawmakers. Strachan said, "I would prefer that the Legislature try to resolve the question rather than the commission trying to solve it by rule." Two commissioners opposed the idea.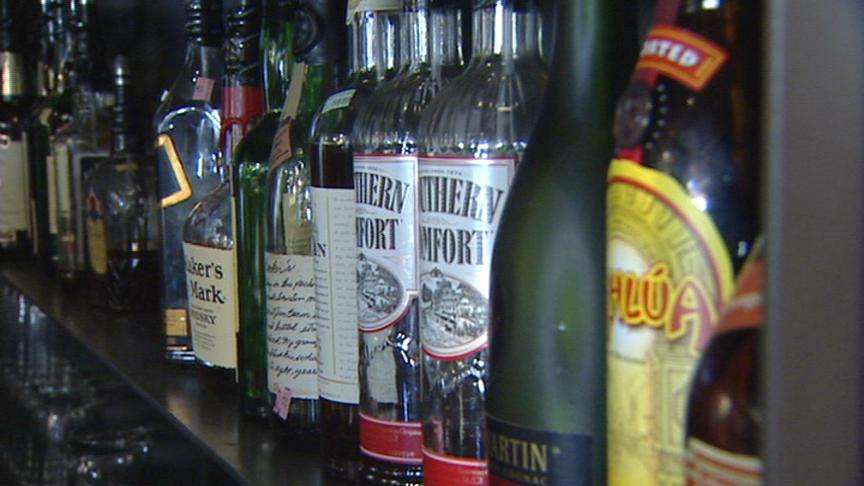 One item left undone at this meeting was the question of the rules about how alcohol is displayed in restaurants.
DABC Commissioner Bobbie Coray is dealing with a firestorm of angry public input after comments from an October meeting were interpreted as a desire to hide booze bottles better. Neither Coray nor the rest of the commission made public comment about the matter here. But that's not the end of the issue, or of the question of labeling.
Commissioners also voted to let the Legislature decide if malt beverages, the so-called alco-pops should be sold in liquor stores, not grocery stores.
Malt beverages are also seen as a temptation for young drinkers.
×
Related links
Most recent Utah stories