Estimated read time: 2-3 minutes
This archived news story is available only for your personal, non-commercial use. Information in the story may be outdated or superseded by additional information. Reading or replaying the story in its archived form does not constitute a republication of the story.
John Hollenhorst reporting Police in American Fork showed off a new invention today they claim will revolutionize police work across the country. It will record, on video, virtually every encounter a police officer has.
The idea is so simple, so obvious, and so potentially useful it's amazing no one thought of it before. In fact, when the Utah County inventors brainstormed it, they were astonished when they Googled it and found that no one had beaten them to it.
We're all accustomed to seeing police chases shot by dash-cams, or dashboard-mounted cameras.
Now, make way for the chest-cam, brand named VIDMIC. It's a standard police microphone, except for the video camera and flash memory card inside. "So now, basically every officer is a walking camera," co-inventor Mike Marshall explained.
Let's say there's a situation where an officer and a suspect come face-to-face. Maybe the suspect gets ugly with the officer and pulls out a weapon. The officer has got the whole thing on tape.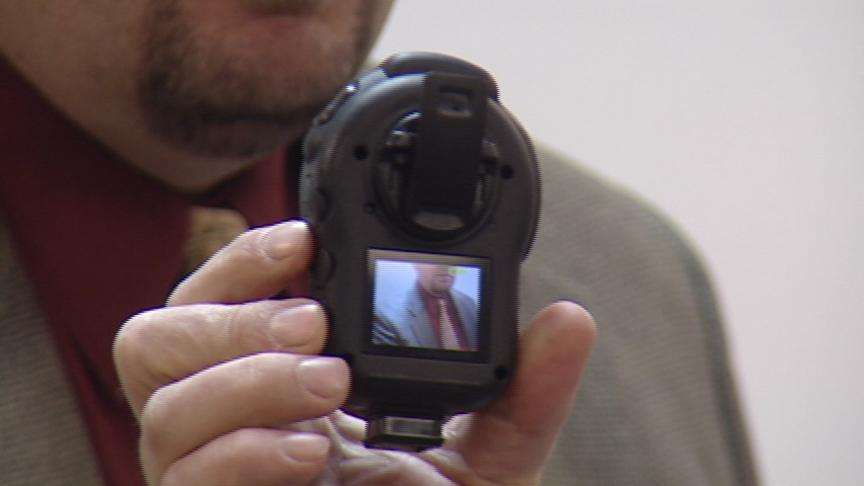 American Fork has bought a VIDMIC for every one of its 33 patrol officers. Wherever the officer goes, the device sees and hears nearly everything. It stores up to three and a half hours worth of audio and video.
"We've been waiting, we've been looking for something like this. This is going to document the good work that police officers do," American Fork Police Lt. Sam Liddiard said.
Whatever is recorded can become evidence in a trial; or if somebody sues the cop, it provides a way to prove what really happened.
"This is a revolutionary product," said Robby Lapp, the manufacturer's representative. "The best term I guess I've heard is 'an indisputable witness.' If you've been recorded doing something on video and audio, there's no way you can dispute that."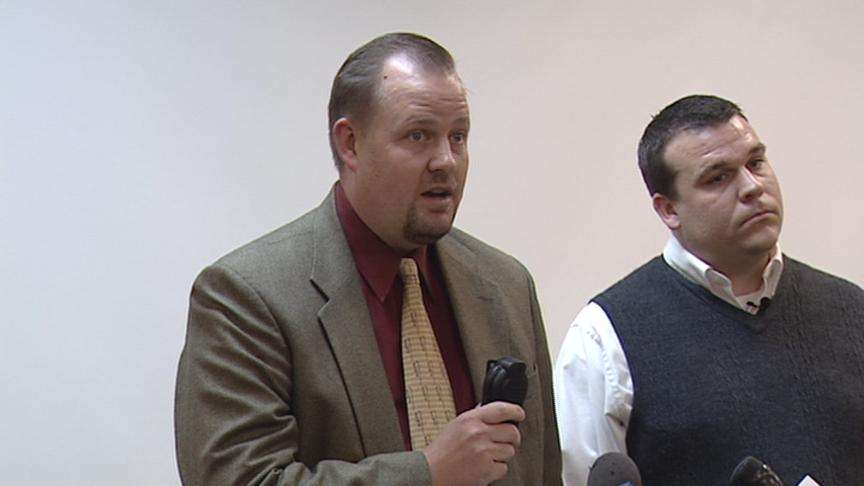 The theory is the cop would wear the VIDMIC all the time and turn it on whenever he responds to a call. Enthusiastic police departments say it could save millions of dollars a year in trial costs and liability investigations. "If an officer is doing something wrong, it will catch that also," Liddiard said.
About 300 police agencies around the country are testing the device. American Fork was the first to buy in at $700 a unit, times 33.
They are very enthused. They predict it will rapidly become the standard in police work, and cops of the future won't feel right without one.
×
Most recent Utah stories