Estimated read time: 2-3 minutes
This archived news story is available only for your personal, non-commercial use. Information in the story may be outdated or superseded by additional information. Reading or replaying the story in its archived form does not constitute a republication of the story.
Carole Mikita reportingDrawings quickly sketched in Utah courtrooms are now the subject of an exhibit at the Springville Art Museum.
Illustrator Scott Snow has been associated with KSL-TV News for 25 years.
For part of his career, Scott Snow has worked at the Matheson Courthouse.
When he finished college, he wanted to become an illustrator, but he had no idea it would include the adventure of creating the images for so many news stories.
Before cameras in the courtroom, artists had the responsibility for capturing the key players during high-profile trials.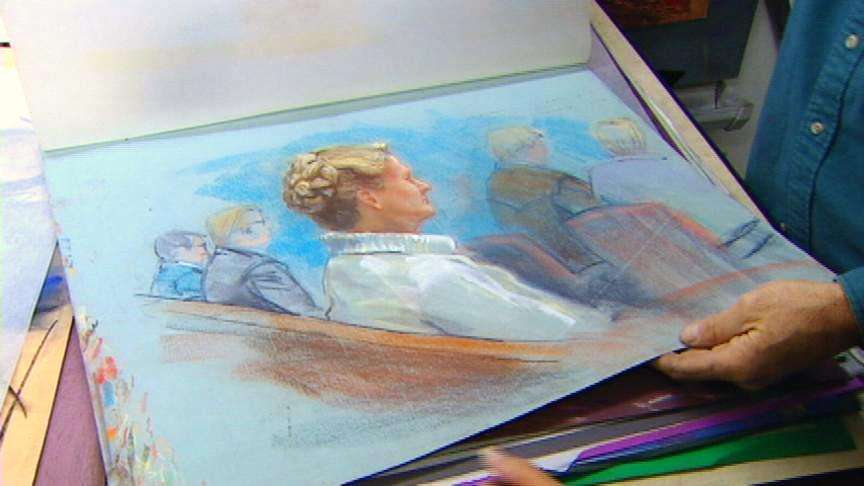 Scott Snow's images of names in the news are on exhibit at the Springville Museum of art on 126 E. 400 South. The exhibit is on art and news history.
It began in 1981 when KSL-TV needed a new courtroom artist. Snow remembers his interview with the boss. "He sat me down in front of a reporter, who was banging away on a typewriter. He told the man not to pose for me, but just to let me draw him. He said, 'I'll come back in 20 minutes and see how ya did.' So, it was my audition, so to speak, and he came back and said, 'Well, I guess it looks enough like him, so'..."
The challenge was drawing people constantly moving and doing it quickly. "There was an example of 10 minutes a figure, and that's fast. But it's easy with the chalk, for me, 'cause I can work it through and kind of correct and stuff as I go," says Snow.
More than two decades of news stories are part of the exhibit. "Art can be passionate, and the immediacy of it can be quite, you know, exciting. So, I think, in a way the situation's to my advantage cause I think the art's better that way," says Snow.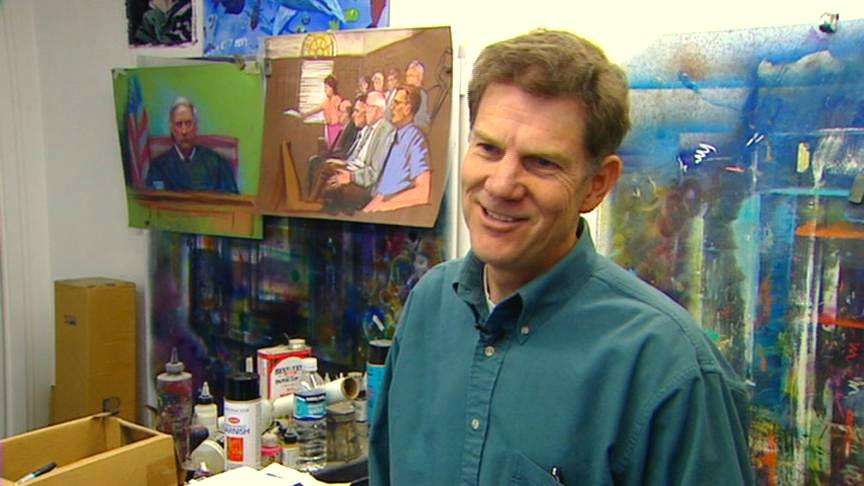 Victims' emotional testimonies have stayed with Snow, and so have the criminals. He says, "There were times when I heard testimony about the different criminal things that occurred that just made you so mad you wanted to stand up and do something ... But it's been wonderful to be reassured that we have such a great judicial system, that we have that a man's innocent until proven guilty."
Scott Snow's "Courtroom Art: A 25-Year Retrospective" is at the Springville Museum of Art through November 28. Admission is free. Take a walk through history.
×
Most recent Utah stories