Estimated read time: 2-3 minutes
This archived news story is available only for your personal, non-commercial use. Information in the story may be outdated or superseded by additional information. Reading or replaying the story in its archived form does not constitute a republication of the story.
SALT LAKE CITY — We all grew up with this familiar sound of chalk against chalkboard.
But with keyboards now more accessible than pencils, do kids still need to mind their p's and q's?
Utah is among 45 states across the U.S. that has chosen to adopt the Common Core State Standards. This shared curriculum does not require children to learn how to write in cursive.
#poll
The state office of education has already received a lot of feedback from educators about whether or not they should teach penmanship. Now KSL is asking the question: In this digital age, does handwriting still matter?
The Reid School, in particular, prides itself on penmanship. Their students frequently win national cursive writing contests. Principal Ethna Reid believes strongly that leaving out a cursive writing requirement in the Common Core State Standards will negatively impact students.
"It is a great tool for early recognition of letters. It is also a great tool for critical thinking," Reid said. "We have seen students throughout the United States who haven't been taught handwriting and they have no idea what a letter looks like. They can't call it by name. They can't provide sounds for it."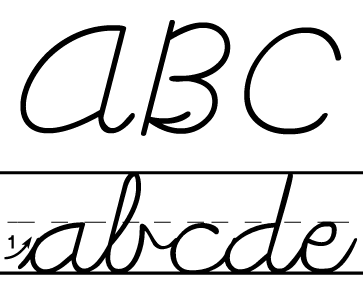 State K12 Literacy Coordinator Tiffany Hall is chairing the committee that will make a recommendation on handwriting to the State Board by the end of the next school year. The question they have to answer: Is cursive worth school time and money?
"I've probably had the same number of people say to me, 'Kids should learn keyboarding.' They need to be good keyboarders more than they need to have cursive," Hall said.
The keyboard camp argues that cursive is archaic, and kids simply don't need to write as much these days. Additionally, kids can type faster and neater than they can write by hand. Cursive supporters, on the other hand, point to research that says handwriting helps children develop reading, writing, memory and critical thinking.
"If you are handicapped by not being able to write it, it just absolutely delays your progress in learning," Reid said.
Another point to consider is the effect of historical documents potentially being lost in translation to young children. Family journals and handwritten letters would all look like hieroglyphics to generations who can't read cursive.
×
Related links
Related stories
Most recent Utah stories