Estimated read time: 2-3 minutes
This archived news story is available only for your personal, non-commercial use. Information in the story may be outdated or superseded by additional information. Reading or replaying the story in its archived form does not constitute a republication of the story.
Carole Mikita reporting We're all related. The company Ancestry.com says it's on its way to proving that by bringing science and genealogy together.
I decided to take the test to see if I could learn my family origins. I found relatives, but so far, many generations removed. But DNA ancestry is only a month old, so as more people become part of the program, those cousins will surface. They'll be looking for us, too.
A month ago, I did a swab test to find mitochondrial DNA on my mother's side. My brother, Steve Mikita, did the same thing for Y-chromosome DNA which passes from father to son.
Megan Smolenyak, chief family historian at Ancestry.com shared the results with us. She explained that anthropologists and population geneticists believe that all of us, mankind, originated in Africa.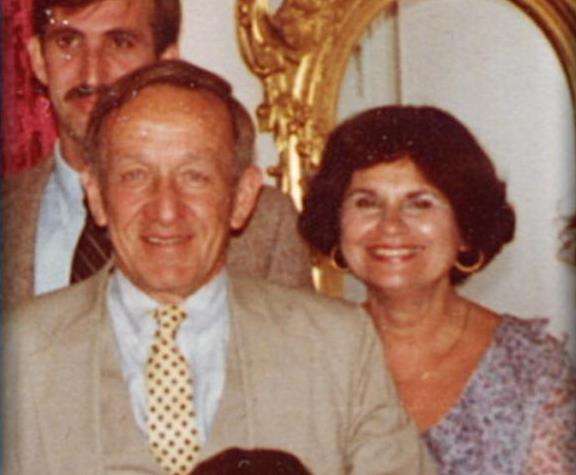 In the world family tree, on our mother's side, we are an 'H', the most popular haplogroup in Europe. A chart shows migration back tens of thousands of years.
Steve and Dad are part of the I 1B haplogroup that's concentrated in Eastern Europe.
The company put us on the map with others like us. For example, we are separated 23 generations from a Frank Latosky. Not very close, but Megan says wait because more connections will come. Steve Mikita says, "It gives us more of an incentive to do the research knowing that there are other tools we can use."
Smolenyak says, "It's the gift that keeps giving. If you just have a little bit of patience, somebody's gonna match you or be just one or two mutations off you, and then you're gonna wanna exchange e-mails with those people because they are your cousins somehow."
But even finding people with your same last name does not guarantee a blood relationship. In some cases, that's good. Smolenyak says, "My full name is actually Megan Smolenyak Smolenyak. I am a Smolenyak by birth and my marriage, and I did do this testing before I got married. But as I often tell my audience, in spite of my best efforts, I failed to marry my cousin."
Here's how you do it. The kit that comes in the mail contains cotton swabs. Just put it inside on your cheek, go up and down, and rotate round and round for about 30 seconds. Then, put the three swabs in an envelope and send it off to the lab.
Results take about a month. The tests cost between $150 and $200.
How does this work with basic genealogy research? An example: Megan Smolenyak found four families with that last name from one village in Slovakia. She thought she had found cousins, but DNA proved they are not even related!
She believes a number of families in that village got the surname because they did the same kind of work back in the 1600s.
×
Related links
Most recent Utah stories