Estimated read time: 1-2 minutes
This archived news story is available only for your personal, non-commercial use. Information in the story may be outdated or superseded by additional information. Reading or replaying the story in its archived form does not constitute a republication of the story.
Ed Yeates reporting Utah dentists have started using a new FDA-approved scope that can detect oral cancers early, before they become visible to the naked eye. The fluorescence technology comes on the heels of what many consider an alarming rise in cases of oral cancer.
Until now, the only tools a dentist had to find out whether you have oral cancer are his eyes, looking inside your mouth.
The cancer in its early stages is often not visible on the outside of the tissue. That's why Dr. Jeffrey Dorius is using a new device that emits a safe, blue light that shows clear evidence of lesions, even deep down to what is called the "stroma," inside the mouth.
During an exam, the scope clearly shows an abnormal growth as a black outline behind the tissue. The same is true with a lesion; not visible with the eye but clearly evident under the scope.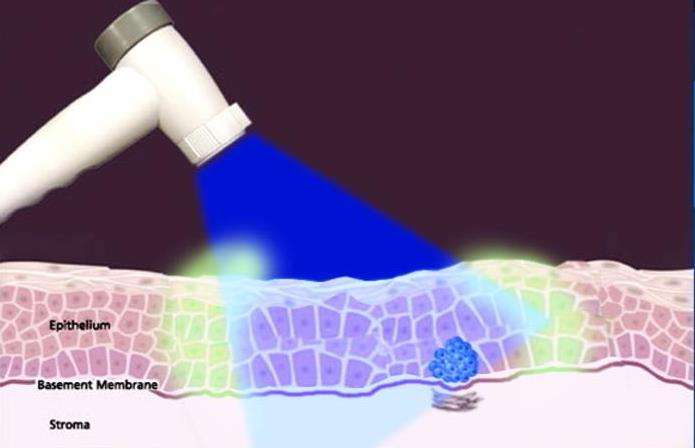 "If it's not detected until it's in its more advanced stages, you have a 50 percent five-year survival rate. If it's detected early, then that jumps up to 80 to 90 percent. It's a very treatable cancer," Dorius said.
Dorius does not charge his patients for this routine exam. He, like others, believes a projected 34,000 cases of oral cancer by the end of this year is way too much. "Compared to last year, if it holds true, there will be 34,000 cases. That will be up 11 percent from last year," he said.
What was once a cancer found mostly in high-risk men who were heavy smokers and drinkers is now surfacing in a broad range of younger men and women. Some dental researchers believe the increase in oral cancer may, in part, parallel increased infections from the papilloma virus.
×
Most recent Utah stories