Estimated read time: 2-3 minutes
This archived news story is available only for your personal, non-commercial use. Information in the story may be outdated or superseded by additional information. Reading or replaying the story in its archived form does not constitute a republication of the story.
SALT LAKE CITY — Families are struggling all across the country, and that's reflected in the results of a new study that shows a 45-percent increase over the last five years in Utah children living in poverty.
Researchers looked at four areas between 2007 and 2011 for the Kids Count survey: economic well-being, education, health, and family and community. And while the results were a mixed bag, there are definitely areas that could use improvement.
Rhea Cuglietta and her two-year-old daughter Khiani go to the park to play, but they also go to take advantage of the free lunch program, because money is tight. She's like many Utah moms trying to manage parenting and being a student while living on a low-income budget.
"Rent has gone up, so that was a big thing for us," Cuglietta said. "At first, it was very hard because we didn't know how to spend money. Now, we have our budget; we can only spend 'this much' on 'this' every month."
Cuglietta's family is an example of increasing poverty among Utah families, according to Terry Haven, project director at Kids Count. The annual survey, which measures overall child well-being in Utah, found the following: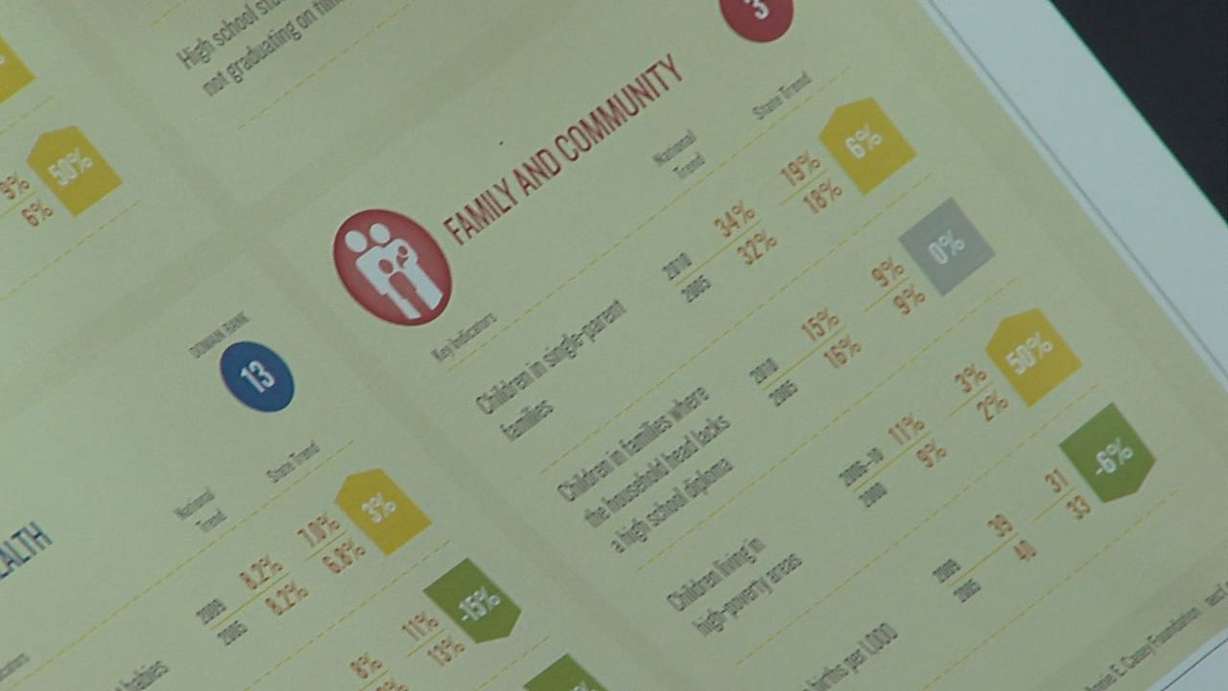 Utah ranks 27th in the nation for education with 59 percent of children not attending pre-school, six points higher than the national average.
Utah ranks 13th in the nation with 11 percent of kids without health insurance, three points higher than the national average.
For economic well-being, Utah sits at number 13 with 45 percent of kids living in poverty. This category saw no improvements within the last few years.
Utah is among the top three best in the nation for family and community.
Fifty percent of children live in high-poverty areas, which is concerning for child advocates.
"If you want to affect good policy change for children, you really need to know what's going on with them," Haven said. "When we see the area of economic security where all of the indicators are worsening, to us that's a red flag, because children living in poverty affects all the other areas that we look at."
Policy advisers said they plan to show these numbers to candidates running for office as well as current Utah lawmakers in hopes they'll make these issues of poverty in Utah communities a top priority.
×
Related links
Related stories
Most recent Utah stories