Estimated read time: 2-3 minutes
This archived news story is available only for your personal, non-commercial use. Information in the story may be outdated or superseded by additional information. Reading or replaying the story in its archived form does not constitute a republication of the story.
SALT LAKE CITY — The Church of Jesus Christ of Latter-day Saints' Salt Lake Temple is one of "8 religious wonders to see in the U.S.," according to CNN.com.
An article published this month says although the U.S. is not famous for its religious landmarks, "America is home to more than just secular city halls and strip malls." It suggests that visiting historic U.S. religious spots can provide inspiration for anyone.
Referring to the Salt Lake Temple, it points out that only Latter-day Saints who adhere to the faith are allowed inside, but says, "The view from outside the temple is inspirational enough."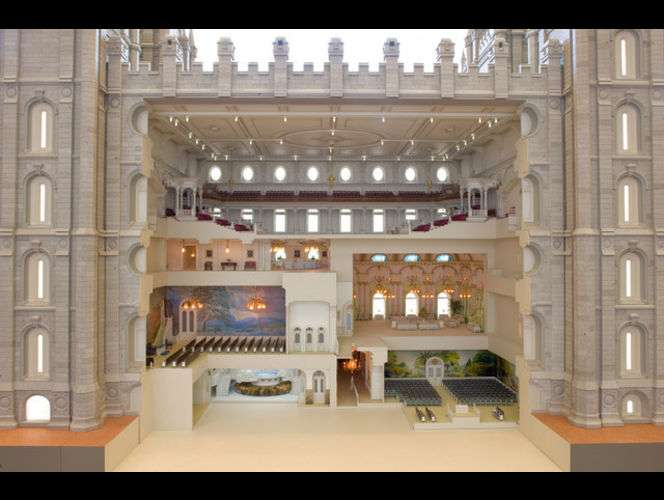 It also notes that an 88-inch tall replica of the building is on display at the South Visitor's Center. The south and east walls of the replica are cut away to show many of the temple's rooms, including the assembly hall and rooms where the First Presidency and Quorum of the Twelve Apostles meet. The baptistry and other ordinance rooms are also shown.
The replica is very detailed and includes paintings, furniture and working chandeliers and lamps which imitate those found in the actual temple.
According to Mormon Newsroom, Temple Square attracts millions of visitors each year from all over the world. The temple itself took 40 years to build and was completed in 1893.
Visitors are always welcome on the temple grounds and in the temple's foyers and waiting rooms.
CNN's list of religious wonders to see
Bahá'í House of Worship (Wilmette, Ill.)
Hsi Lai Temple (Hacienda Heights, Calif.)
Islamic Center of America (Dearborn, Mich.)
Memorial Presbyterian Church (St. Augustine, Fla.)
Temple Emanu-El (New York, N.Y.)
Palace of Gold i(Moundsville, W.V.)
Salt Lake Temple (Salt Lake City, Utah)
St. Patrick's Cathedral (New York, N.Y.)
×
Photos
Related Links
Related Stories