Estimated read time: 5-6 minutes
This archived news story is available only for your personal, non-commercial use. Information in the story may be outdated or superseded by additional information. Reading or replaying the story in its archived form does not constitute a republication of the story.
ST. GEORGE — A commercial pilot suspected of killing his girlfriend in Colorado Springs tried to steal a commercial airplane Tuesday at the St. George Municipal Airport, then committed suicide, investigators said.
The man who shot and killed himself inside a commandeered SkyWest airplane early Tuesday was 40-year- old Brian Joseph Hedglin, St. George spokesman Marc Mortensen confirmed.
But why Hedglin ended up in St. George or what he intended to do with the aircraft was unknown Tuesday.
"We have no idea," Mortensen said. "We don't know what his intent was. We don't know if he was going to take off or run it into the ground. There was no note."
"We many never know that," added St. George Police Capt. James Van Fleet. "The person who has those answers is dead."
Some officials close to the case have speculated Hedglin was likely familiar with the airport and had flown in and out of St. George while working for SkyWest. The airline's headquarters are in St. George.
In Colorado Springs, police have been looking for Hedglin since Friday in connection with the death of his girlfriend, 39-year-old Christina Cornejo. Hedglin had previously been arrested in a harassment case involving Cornejo, but was free on bail, according to the Colorado Springs Gazette. The two had been dating for four years when she told him in March she wanted a break.
Friday, police were called to Hedglin's residence by a relative of Cornejo to perform a welfare check and they found her dead inside. The cause of death was determined to be multiple stab wounds, according to Colorado Springs police.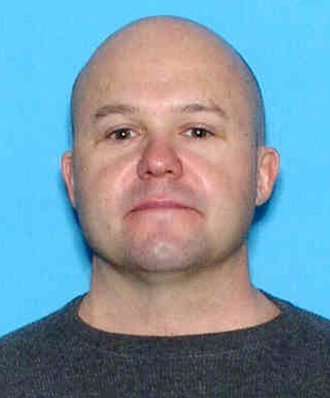 Why she was at Hedglin's house or whether she had gone there willingly was still being investigated, said Colorado Springs police spokeswoman Barbara Miller.
Authorities launched an intensive search and contacted his employer, SkyWest Airlines, and asked them to deactivate his employee access card, which SkyWest did, Miller said.
Police conducted a four-hour door-to-door search of two subdivisions, the Gazette reported.
About 12:50 a.m. Tuesday, a St. George police officer doing a routine check at the St. George Municipal Airport spotted a motorcycle parked next to the barbed wire gate that borders the airport property, Mortensen said. The engine was still warm.
He then noticed a rug thrown over the wire part of the fence as if someone had climbed over. Mortensen said investigators later learned Hedglin wore leather gloves while scaling the fence.
While the officer was investigating the motorcycle, Hedglin somehow gained access into a SkyWest CRJ200 aircraft and started its engines.
"In an effort to locate the owner of the motorcycle, the officer returned to the terminal area where he observed a SkyWest jet in the terminal parking lot with several damaged vehicles around the plane," Mortensen said.
Hedglin first backed the plane up, then moved forward, clipping the terminal. Somehow, the plane ended up in the parking lot and crashed into parked vehicles, he said.
The terminal suffered several hundreds of thousands of dollars in damages, Mortensen said. However, he expected the terminal would be open for business as usual once the investigation was completed and the wreckage and spilled fuel was cleaned up.
Related:
No one on the ground was injured. The crash apparently prevented Hedglin from taking off.
Hedglin then shot himself once, killing himself inside the plane, Mortensen said. He would not comment on whether Hedglin had any other weapons in his possession in addition to the gun. The plane's engines were still running when St. George police and a representative from SkyWest entered. The SkyWest employee helped police gain access into the plane and shut down the aircraft.
Hedglin's body was found about halfway down the aisle in the plane, Van Fleet said.
"The aircraft did sustain damage. The extent of the damage is currently being inspected by our maintenance and safety professionals," SkyWest said in a prepared statement.
The company retrieved the plane's voice and data recording and investigators were going through it to look for any information about what happened, Van Fleet said.
As for how Hedglin gained access into the plane and started it, Van Fleet said officials were uncertain Tuesday, but noted that his background likely was a factor.
"It's a SkyWest plane. He's a current SkyWest pilot. He's going to know exactly how to get into the plane, activate all the systems … and take that plane off. The average person, I do not think, would be able to do that," he said. "He would have had to have a certain knowledge about how to get that plane going."
The plane was not in service at the time and there were no passengers on board. It was not immediately known how Hedglin gained access into the aircraft. Hedglin held a commercial airline pilot license and worked for SkyWest. The airline released a statement saying he was "on administrative leave" at the time of the incident.
The airport was closed Tuesday while authorities investigated. "Until the airport is reopened, passengers with Delta Connection flights to and from St. George are being re-accommodated on other flights as well as with ground transportation from nearby Cedar City," SkyWest said in a prepared statement.
The FBI, St. George police and the Transportation Security Administration were conducting a "joint investigation."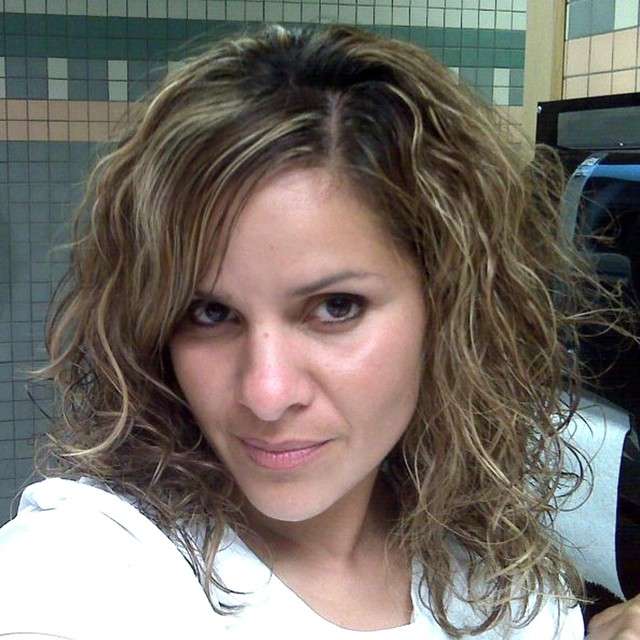 Mortensen said all commercial flights were canceled until further notice. The private portion of the airport was still open, however. The St. George airport handles seven flights a day.
Both Cornejo and Hedglin were with the Colorado Army National Guard. Hedglin has been part time with the Guard since 2008, said Colorado National Guard spokesman Capt. Darin Overstreet. He was a "food service specialist," or a cook, he said.
Hedglin participated in traditional National Guard drills, but was never deployed, Overstreet said. Cornejo was a full-time National Guard member, joining in 2006 and becoming an officer in 2011. She was part of the 100 Missile Defense Brigade, Overstreet said.
As to why Hedglin fled from Colorado Springs to St. George, some officials close to the case have speculated he was likely familiar with the airport and had flown in and out of St. George while working for SkyWest. The airline's headquarters are in St. George.
However, there was no official explanation Tuesday why Hedglin had fled to St. George or what he planned to do with the plane once he took off.
Hedglin reportedly also has relatives who live in southern Utah.
Contributing: Alex Cabrero, Andrew Wittenberg, Jed Boal
---
×
Photos
Related stories
Most recent Utah stories