Estimated read time: 2-3 minutes
This archived news story is available only for your personal, non-commercial use. Information in the story may be outdated or superseded by additional information. Reading or replaying the story in its archived form does not constitute a republication of the story.
Richard Piatt reporting Utah's air quality is becoming such a big concern that policy makers and private citizens are working to effect some serious changes soon.
This was another day where you could see the air all along the Wasatch Front. Some people find it so disgusting that they're aggressively looking for real ways to make a real difference.
The air is bad today, but it can be even worse on inversion days in the winter. It's pollution: tiny to the eye, but huge as far as your lungs are concerned.
In case you're wondering if anyone in power notices, here's your answer. "People don't need to read in USA Today that we have some of the worst air quality in the country on certain days of the year, and I'm not just talking about where we sit. I'm talking about Cache Valley as well," Gov. Jon Huntsman said.
Working toward a solution, the Governor's Advisory Council on Climate Change put its initial findings in a report on a fast track to action.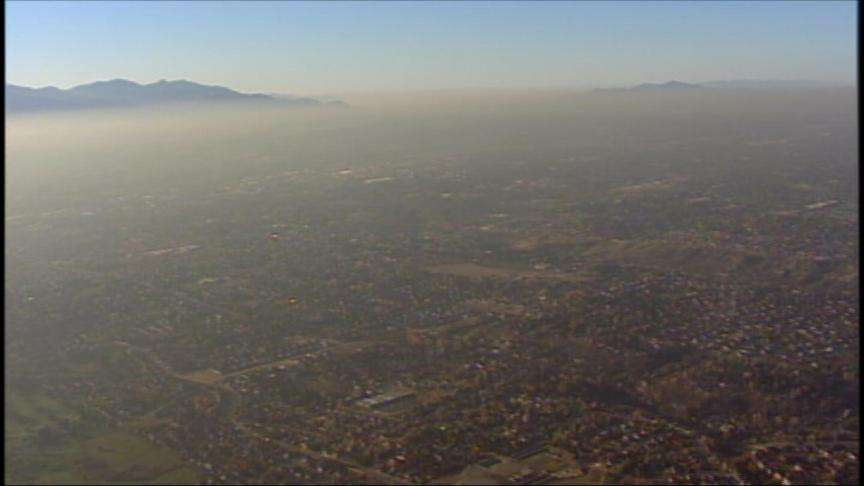 According to the governor, public support is building for renewable energy like wind and solar. It's because more people are worried about both the price and pollution from coal and natural gas.
"We certainly took a hard look at transmission issues as a way of furthering renewable energy in this state," Tim Wagner, of the Sierra Club, said.
The topic is timely as more people are getting sick from the thick air, especially children and the elderly. A group called Utah Moms for Clean Air is also moving for change. The group includes people like pediatrician Michelle Hofmann. "I leave Primary Children's in the morning, I work at night, and I look down into the valley and it's disgusting, and it's a big motivator," Hofmann said.
That motivation will have to change behavior in a major way, but exactly what that means has yet to be pinned down.
In the short term, people can do things like limit their driving and stop burning wood in their fireplaces, but this group wants more: something serious and meaningful in the long term, too.
×
Most recent Utah stories