Estimated read time: 6-7 minutes
This archived news story is available only for your personal, non-commercial use. Information in the story may be outdated or superseded by additional information. Reading or replaying the story in its archived form does not constitute a republication of the story.
SALT LAKE CITY — Outstanding police work, some lucky breaks, a strong hunch and possibly even divine intervention led to the arrest of a man accused of murdering 6-year-old Sierra Newbold.
"Miracles do happen," said West Jordan Police Chief Douglas Diamond. "I'm not going to say it's not divine intervention. I myself believe it is divine intervention."
Terry Lee Black, 41, who lives in the young girl's West Jordan neighborhood, was charged Tuesday with capital murder, child kidnapping and rape of a child. All are first-degree felonies.
"We're very glad that this crime has been solved, that we've been able to arrest somebody for the death of Sierra Newbold," Diamond said.
Tracking down Black
Investigators say Sierra was taken from her West Jordan home in the middle of the night on June 26.
Black entered the Newbold home, 2383 W. 7095 South, at 3:05 a.m. on June 26 through a sliding glass door. A home security camera recorded someone leaving the house, "apparently carrying something" at 3:13 a.m., according to the charges filed in 3rd District Court.
Kathy Newbold called police about 7:30 a.m. after she noticed the sliding door was open, then discovered that her daughter was not in her bed.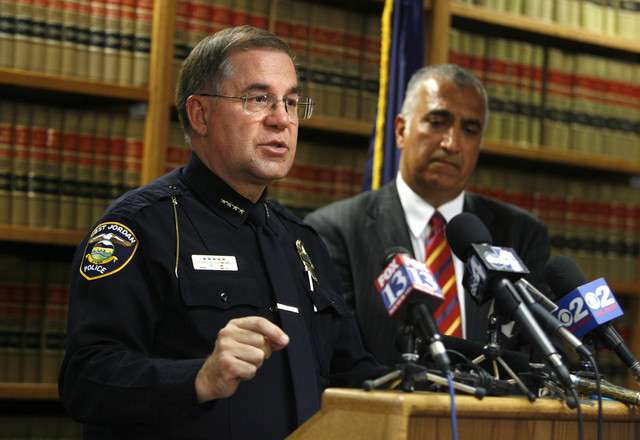 Sierra had been sexually assaulted, strangled and then drowned in a nearby canal, an autopsy determined.
But how Black was caught is nothing short of a miracle.
Salt Lake County District Attorney Sim Gill had high praise for West Jordan police Tuesday, particularly detective James Bigelow who headed the investigation under "enormous pressure" from the public. His work, combined with an unbelievable set of chance circumstances, led to Black's arrest.
"This was the epitome of good police work. They connected all the dots," Gill said.
On June 29, three days after Sierra's body was found, police say Black stole a Jeep Grand Cherokee from the Deseret Industries parking lot at 7166 S. Redwood Road. The vehicle's owner told her boss about the stolen vehicle, according to court documents.
Black then allegedly entered Wells Fargo Bank, 7869 S. Redwood Road, and attempted to rob the bank of $100. Meanwhile, the boss who was told about the stolen vehicle happened to go to the bank at the same time to make a deposit and spotted her employee's missing Jeep. She confronted Black in the parking lot.
The woman "told him to get away from the car," charging documents state. Black walked away and the woman took a picture of him with her cell phone.
---
(Detective James Bigelow) has that sixth sense that a lot of cops have. As he put it, when he heard this call come, the hair stood up on the back of his neck and he knew he needed to respond.
–Police Chief Douglas Diamond
---
When police were called to the bank for the stolen Jeep, Bigelow — realizing the bank was in the general area of Sierra's home — decided he needed to be there, too.
"He has that sixth sense that a lot of cops have," Diamond said. "As he put it, when he heard this call come, the hair stood up on the back of his neck and he knew he needed to respond.
"How he knew that, we may never know."
When Black was stopped by police, they learned that he lived in an apartment complex near the canal where Sierra's body was found.
Then, another set of chance circumstances and Bigelow's sharp eyes helped police get one step closer to unraveling the case.
The evidence against Black
Bigelow noticed that Black had debris on the knees of his pants that looked like it could have come from black soot in a field where Sierra's pajamas were found. A fire had burned the field and two homes in the neighborhood just days before Sierra's death.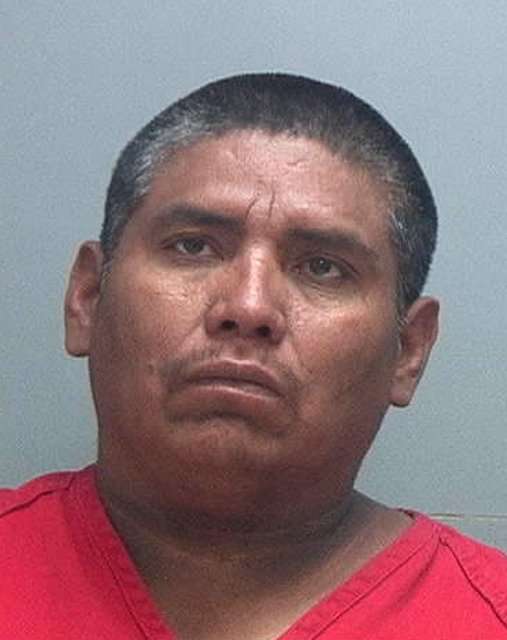 Black was wearing the same clothes he had been wearing three days earlier when he allegedly kidnapped Sierra from her home and took her to the burned-out field. At some point, Black apparently bent down on his knees in the field, police said. Bigelow was keen enough to recognize the ashes and soot on Black's clothing and make the connection.
Sierra's body and clothing also had soot from the field on them, according to the charges.
Later, forensics tests were conducted and prosecutors say Black's DNA matched DNA found on Sierra's body.
If Bigelow had not investigated the stolen vehicle call at the attempted bank robbery, Gill said the case may still be unsolved.
Diamond concurred. If not for Bigelow's ability to "connect the dots" and recognize that the charcoal on Black's pants could have come from the murder scene, "This crime (investigation) could have gone a totally different direction."
"We could have booked him into jail and never realized he was our murder suspect," Diamond said.
Questions still unanswered
Black had lived in the neighborhood for about 10 years. His wife and children are active in their LDS ward and attend church services with the Newbold family. Although police said Black attended the same church, the bishop of the ward said Black is not LDS and had only attended a few church functions over the years.
The Blacks, Newbolds, and the entire neighborhood have been devastated by the recent events, Bishop Vaughn Shosted said.
Sierra's parents were notified about 8:30 a.m. Tuesday of the arrest and charges. It took them a minute to recognize Black, Diamond said, but eventually they did.
"They were shocked and saddened at the same time," he said.
Whether Sierra was picked at random or had been stalked, or whether Black had ever been inside the Newbold house before, were all questions still being investigated Tuesday, according to Gill.
Diamond also thanked the Newbold family for their cooperation and patience. "They didn't know any more than what the media knew," he said.
Black is being held in the Salt Lake County Jail in lieu of $2 million bail.
Black also faces robbery and transfer of a stolen vehicle charges in relation to the June 29 crimes that put him on the radar of investigators.
Black's criminal history
Utah court records show Black pleaded guilty in March to a 2008 to a vehicle burglary charge. A warrant was issued for his arrest June 8 for failing to comply with probation.
In 2006, he pleaded guilty to an amended charge of attempted forgery and intoxication. As part of his plea bargain, an additional charge of misdemeanor lewdness was dismissed. He was placed on 12 months probation.
Black faced several charges in Richfield in the early 1990s, including supplying alcohol to a minor and disorderly conduct and assault on a police officer.
Black has been paying down a debt of child support and the most recent payment was made July 4. He owes more than $15,000 in back payments for child support. In 1993, he was named in a paternity suit filed at Richfield's 6th District Court.
Tapia family questions
Family members of a little girl who was sexually assaulted and killed 17 years ago are hoping Black's arrest may shed some light on what may have happened to Rosie Tapia.
On one hand, Emilia Elizondo is happy the man suspected of killing Sierra Newbold has been caught. On the other hand, she still has a great amount of frustration.
"I'm frustrated at the fact that they haven't found the person that did that to Rosie," she said.
Elizondo hopes investigators look at whether Black had anything to do with her little sister's disappearance.
"I think, even if he didn't have anything to do with it, I think he should still be checked out," she said.
She's not accusing Black of being involved in the crime, but she says there are too many similarities to ignore.
"Everything happened the same way. [Rosie] was taken in the middle of the night, found in a river and sexually assaulted," she said.
Contributing: Jeff Finley, Peter Samore, Sandra Yi, Paul Nelson
×
Photos
Related links
Related stories
Most recent Utah stories