Estimated read time: 2-3 minutes
This archived news story is available only for your personal, non-commercial use. Information in the story may be outdated or superseded by additional information. Reading or replaying the story in its archived form does not constitute a republication of the story.
Randall Jeppesen, KSL Newsradio UDOT is busy getting all its snow removal gear ready to go.
With today's weather it's hard to imagine snow-filled streets, but ask a snowplow driver. "I predict we're going to have a pretty decent winter," UDOT's Juan Galindo said.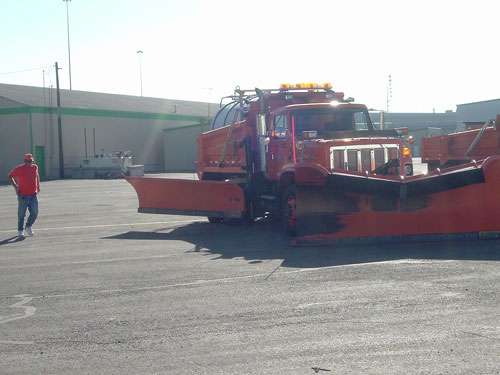 Galindo has been busy fitting his and other trucks with plows. At their shed by the spaghetti bowl, they're moving a big pile of salt. "[It's] 1,500 ton; we could probably go through half that pile in just one storm," Galindo said.
Utah spends over $17 million a year to run 487 snowplows. That clears off roughly 65 million tons of snow a year.
UDOT reminds the public about following safety patterns and changing driving behaviors through the upcoming winter season as part of the efforts organized during the 2007 Winter Weather Preparedness Week.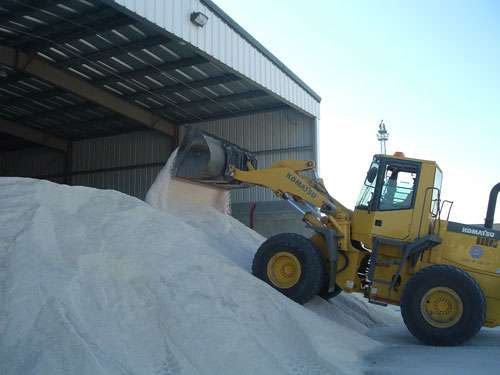 "We are ready for this season's snow storms", said Lynn Bernhard, UDOT Maintenance Methods Engineer. "We want the public to be aware of what it takes to keep our roads clear, and we need their cooperation while we run our snow removal operations out on the roads."
About 140,000 tons of salt have already been delivered and UDOT expects that after the winter season ends it will have utilized 210,000 tons. Salt use in the state has been reduced by 6% over the last 3 years due to more efficient applications, and better use of technology, said Bernhard.
"Slowing down during inclement weather and allowing enough space for our snowplows to do their jobs, will be key to ensure the driving public a safe commute," added Bernhard.
**This year's UDOT Maintenance numbers:**- 487 Snowplows, 2 of them already equipped in St. George - 6,500 blades on hand amounting to about 5 changes per snowplow - 5,880 Miles of road are plowed every year - 65,000,000 tons of snow are moved in a typical year - A new style of blade will reduce time for changing worn-out blades, which equals to having 4 additional snowplows on the road - 1 Supertanker with a 5000-gallon capacity, which pre-treats more roads before having to fill up again - 40,000 tons of de-slicking grit, for improving traction during emergency situations. - 250,000 gallons of liquid salt brine, a mix of salt and water sprayed on the road before a storm - 567 workers in the Maintenance Division, 502 of them are trained snowplow drivers. - 45 environmentally friendly salt sheds, 17 of those built within this year, winning the Salt Institute's Innovative Salt Storage Award for 2007 - 52 local weather stations around the state at maintenance garages - 79 Maintenance Stations and 20 Substations at every corner of the state - 80 Fog Busters, add-on pieces of equipment on existing trucks - 15 New replacement trucks with wing-plows to clear up to 2 lanes of snow with each pass minimizing trips.
×
Most recent Utah stories