Estimated read time: 5-6 minutes
This archived news story is available only for your personal, non-commercial use. Information in the story may be outdated or superseded by additional information. Reading or replaying the story in its archived form does not constitute a republication of the story.
Editor's Note: Week in and week out our Pics, Flix and Other Diversions writers give you movie news and insights, but what do they know? This week we're taking a look at the 5 favorite films from our writers. We're ending the week with the big boss man. Graydon Johns is the News Director for ksl.com and one of the brain children of Pics, Flix and Other Diversions. Graydon says he's no movie aficionado, but he does love film and has a lot to say. SALT LAKE CITY — Let me start out by saying, these types of lists are little intimidating for me.
#poll
I can hold my own when having a conversation about films, but I am far from a film savant. And, as much as I like watching movies there are very few that go beyond one-and- done status.
With that being said, here's my list of favorite films, defined by John Clyde as movies I enjoy watching whenever they are on.
The Bourne SeriesPG- 13
I love a good story dripping with intrigue, mystery and drama that's lit on fire with great action.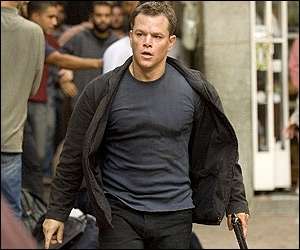 Matt Damon convincingly portrays a confused, but violently instinctive Jason Bourne.
The antagonists are twisted between viewers' loyalties. Are they patriots or evildoers?
Extended car chases, convincing fisticuffs, gun fire galore all intertwined with a thought-provoking conspiracy.
And, who doesn't love a good conspiracy.
The Dark KnightPG-13
I can sit down and enjoy a super hero movie, but they are typically nothing more than a "popcorn movie." An opportunity to get lost in some action-packed fantasy for 90-120 minutes.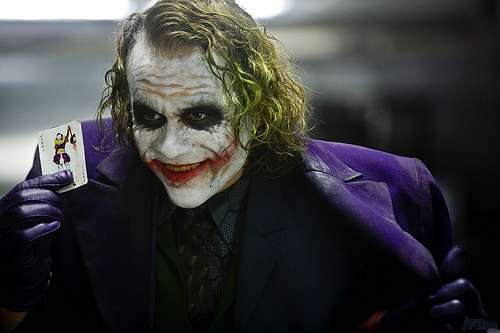 They are what they are and we value them for that.
The Dark Knight is different.
It's dark. The protagonist (Bruce Wayne) is kind of a jerk. His nemesis (The Joker) is violently entertaining and the late Heath Ledger pulls off that roll flawlessly.
The old dudes (Michael Caine and Morgan Freeman) are great as Alfred and Lucius Fox and I'm still not sure if I love or hate Harvey Dent (Aaron Eckhart)- the good and bad of a powerful and driven attorney.
The twists and turns of the plot keep you guessing, and I need that to keep me interested.
It's nice to see Gary Oldman as a good guy (Lt. Jim Gordon) and anytime you can get Eric Roberts into a movie it's a win-win (Think "Best of the Best").
Red DawnPG-13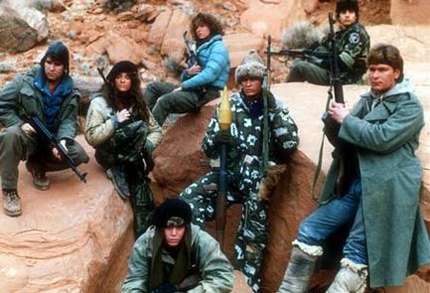 This movie was like a childhood fantasy come true. A motley crew of kids, armed with machine guns, grenades and rocket launchers running around blowing things up, knocking off Commies and spray painting their cool moniker, Wolverines, wherever they'd been.
This movie starred some of the 80's biggest stars before they became stars: Patrick Swayze, Charlie Sheen, Jennifer Grey, Lea Thompson, C. Thomas Howell.
Yes, it certainly has its cheesy moments and the dialogue wasn't always the greatest, but it riled up the proud American in me.
Remember the Cold War was very real in 1984 and we Americans were all about beating the Soviets in anything possible. Why do we think we all love "Rocky IV" for so much?
Butch Cassidy and the Sundance KidUR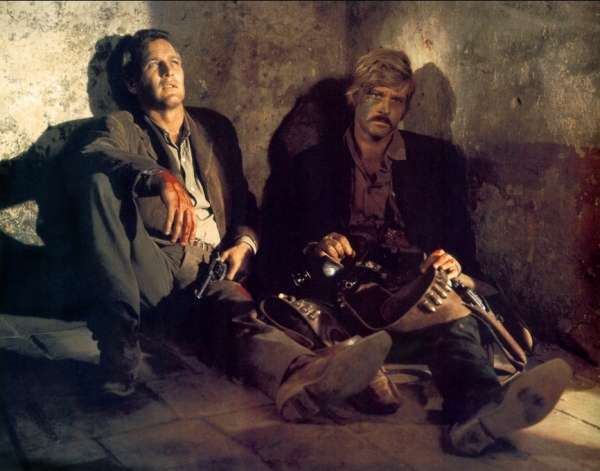 I remember recording this movie on an old VHS tape and watching it over and over.
I'm a sucker for westerns, outlaws (hence the reason I also love "Young Guns") and good acting.
Paul Newman (Butch Cassidy) and Robert Redford (The Sundance Kid) are fabulous and while the dialogue wasn't award winning in Red Dawn, this movie nailed it.
The last scene is wonderful. Yes, I know they die, but the conversation these two have about Australia as they face their impending demise is great.
"Good climate, nice beaches. You could learn how to swim," says Cassidy.
"No swimming! It isn't important. What about banks?" responds The Kid.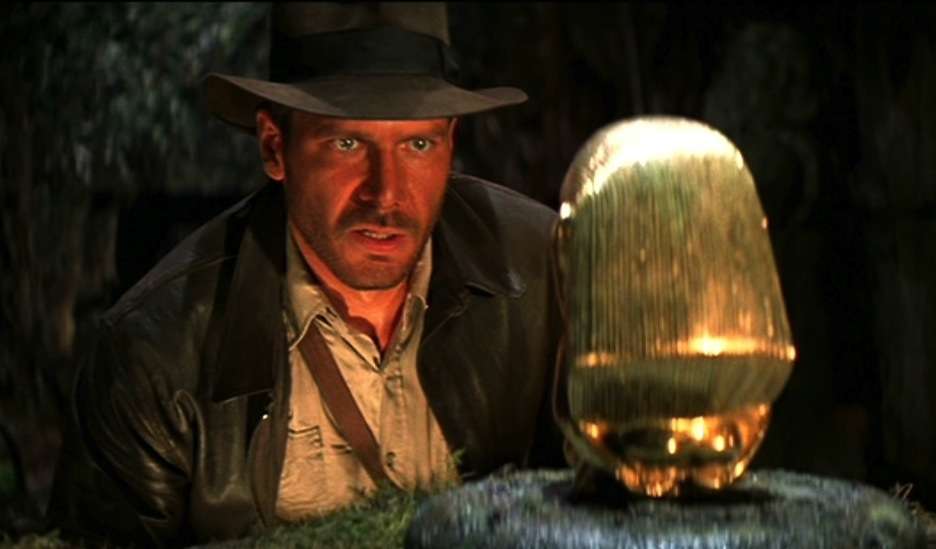 This movie was pure inspiration for me. If I wasn't running around in army gear with my M-16, I was donning my Indiana Jones hat and had a bull whip strapped to my side.
Yes, I had an Indiana Jones hat.
This movie made Harrison Ford my favorite actor of all time. He was perfect. Dr. Jones was (over?) confident, cynical, tough. A man's man. But he had his flaws, which made him endearing.
Hard not love a hero like that, especially when he's battling power-hungry Germans, surviving booby traps and solving ancient mysteries.
On top of all that he's got a heart of gold considering he went for brains and not beauty with Marion Rvenwood (Karen Allen).
Guilty pleasures
The Transporter
Kuffs
Gleaming the Cube
Monty Python and the Holy Grail
The Goonies
×
Related links
Related stories