Estimated read time: 5-6 minutes
This archived news story is available only for your personal, non-commercial use. Information in the story may be outdated or superseded by additional information. Reading or replaying the story in its archived form does not constitute a republication of the story.
SALT LAKE CITY - I'm not sure if it's the Mayans fault or if we're just super paranoid, but the end of the world seems to be on people's minds lately. And Hollywood, being the epic marketing machine it is, is totally exploiting your fear.
Comic heavyweight Seth Rogen is currently shooting a film with basically everyone he knows called, "The End of the World," and the British duo behind the films "Shaun of the Dead" and "Hot Fuzz" and currently in pre-production for the film, "The World's End." On top of these films, the latest Steve Carell film, "Seeking a Friend for the End of the World" opens this week.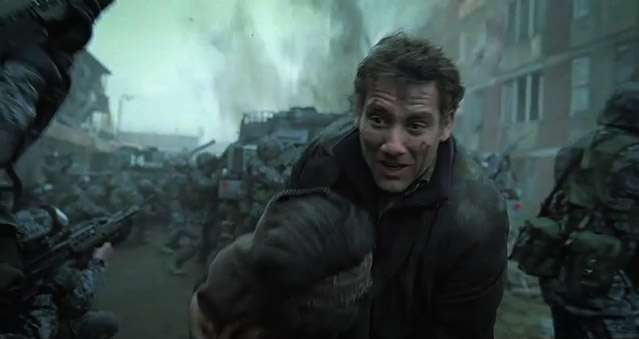 So, in honor of terror, curiosity and interest in the end of the world, here's a look at five great doomsday movies.
Children of Men (R)
Here is a film that is not as well known as it should be.
The film takes place in 2027 and the human race can no longer procreate. When a woman miraculously becomes pregnant a group sacrifices everything to get her to safety.
The film is gritty, intense and in many ways beautiful. Director Alfonso Cuaron pulled off some shots that you have to see to believe. When it comes to post-apocalyptic movies this one will make you think and then sit on your couch pondering long after the credits have rolled.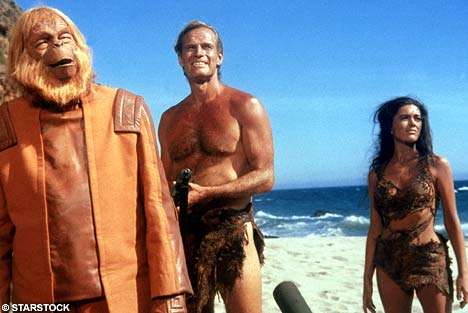 This film is not for all audiences. If you would like to see the movie we may suggest catching it on TV where some of the content has been edited.
Planet of the Apes (1968) (G)
How could we not add this one? This is a classic and Charlton Heston seems to be the king of end of the world flicks.
If you don't know the basic premise then you need to brush up on your movie history. Charlton Heston and his astronaut crew crash land on a planet where apes are the apex predator and the human race is enslaved.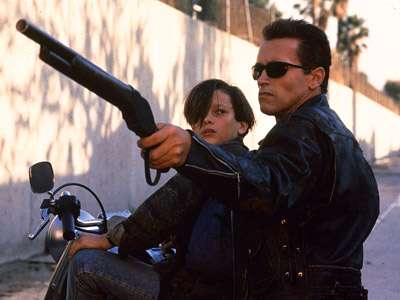 Also, if you haven't seen it, this film has one of the best twists in cinematic history. For those who know the end it doesn't seem like much, but when the film released in 1968, audiences were floored.
The Terminator and Terminator 2: Judgment Day (R)
Here are two films that will go down as some of the greatest sci-fi films in history. James Cameron has a way of pacing action and creating massive set pieces that get audiences coming back to the theater again and again.
Both "The Terminator" and its sequel were box office juggernauts and still impress audiences to this day. I have to admit, every time it's on USA or TNT I always end up watching it. Thanks for wasting even more of my time James Cameron.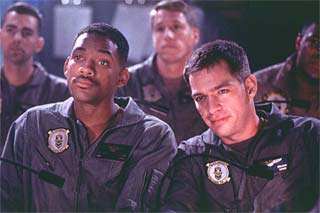 Both Terminator films are rated R, but are frequently on television where they are edited for content and still extremely enjoyable.
Independence Day (PG-13)
When "Independence Day" was released on July 3, 1996, audiences were awe struck at the theater. The film was probably the most in your face visual treat since "Star Wars."
For some reason we couldn't get enough of seeing weird looking aliens destroy the White House and get the crap kicked out of them by Will Smith. When the film came out I was the ripe old age of 13 and saw the film about five or six times in the theater. It was a spectacle that was a little weak on story but huge on action.
If you want to test out your surround sound and 55 inch flat screen, throw in the "Independence Day" Blu-Ray and watch the world end for 145 minutes. This is the film that home theaters were built for.
I Am Legend (PG-13)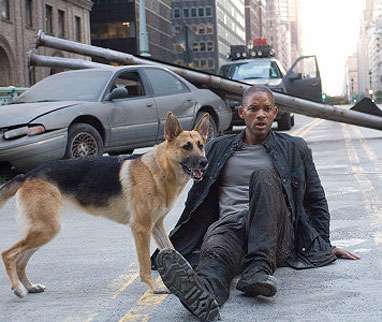 Let's stick with Will Smith movies shall we?
"I Am Legend" feels like a real "end of the world" film. Things have become so bad that all that's left on earth is a man, his dog and a bunch of human/zombie/vampire creatures who desperately want to kill said human and dog.
Smith is fantastic in the film and not only is it entertaining and thought provoking, it will scare the dickens out of you at some points.
Legend is a remake of sorts of the 1971 Charton Heston film, "The Omega Man." Many have debated whether Omega Man or Legend is the superior film, but I'm not going to get into that. But if you must know, take a look at which one made the list and which one didn't.
Here are a few more films that are great viewing when you're contemplating the end:
Dr. Strangelove or: How I Learned to Stop Worrying and Love the Bomb (PG)
The Road (R)
Deep Impact (PG-13)
Armageddon (PG-13)
12 Monkeys (R)
Mad Max (R)
Cloverfield (PG-13)
Zombieland (R)
So, let the arguments begin. Clearly your list is going to look different from mine. Let's see your favorites on the comment boards and on Facebook.
×
Related links